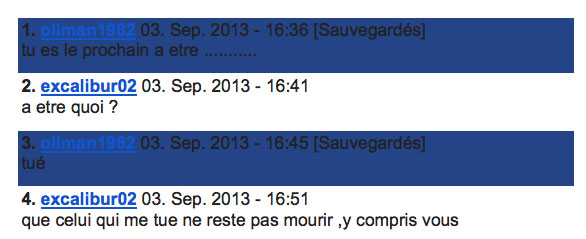 Seven weeks after the murder of gay activist Eric Lembembe in Cameroon, a new round of threats against LGBT people has come from a leader of the nation's Human Rights Commission and from police, or people claiming to be police.
Some of the harassment has come from anti-gay computer users who have used the Internet to entrap and threaten gay men.
In addition, a leader of  the National Human Rights Commission went on the radio on Sept. 4 to suggest that Cameroonian human rights activists who appeal for help abroad shouldn't expect to be safe when they return to Cameroon.
Direct threats were received by gay men who visited online dating sites in Cameroon, according to officials of Camfaids (the Cameroonian Foundation for AIDS), an anti-AIDS, pro-human-rights organization based in Yaoundé.
On Sept. 3, Erick V., a gay man, was assaulted and threatened by a man who contacted him online, shortly before a Camfaids official received a death threat online.
The incident involving Erick V. began when he received an invitation on an online gay personals site for a rendezvous at 8 p.m. Sept. 3 at Chappelle Etoudi. When he arrived there, Erick said, he knew something was wrong as soon as he shook the unknown man's hand.  The man grabbed him, said he knew Erick was gay and told him that was a disgrace.
When Erick pulled back, the man slapped him.  Two other unknown men arrived and surrounded him.  Erick asked them to let him go. They took his mobile phone and his wallet. The first man said he was a policeman in charge of cleaning up people's use of the Internet. This is just the beginning, the men said before releasing him.
On Sept. 4, an unidentified Internet user sent anti-gay threats to Joshua M., who manages the health sector at Camfaids.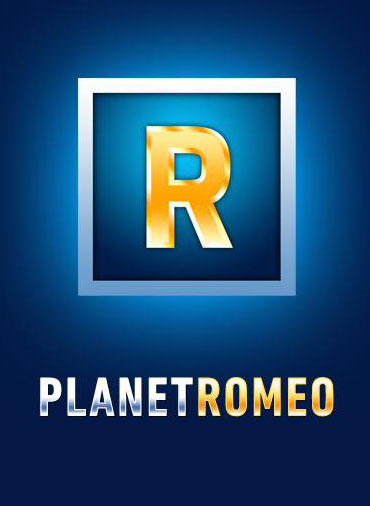 Joshua, 24, said that during a visit to the Planet Romeo gay dating site under the screen name Excelsior02, another Planet Romeo user identified as "Oliman1982" sent him a message saying, "You're next to be …"
Joshua replied, "To be what?"
Oliman1982 answered, "Killed."
Joshua shot back, "Whoever who kills me will die — and that includes you."
He saved an electronic copy of the exchange, in case it is needed as evidence. Then he shut down the computer.
Camfaids also reported that on Sept. 4, on a national radio station, a leader of  the 30-member National Human Rights Commission issued a warning to any Cameroonian human rights activists who appeal for help abroad. If they do that, she said, they shouldn't expect to be safe when they return to Cameroon.
Her comment came a few weeks before a scheduled United Nations review of the country's latest report on human rights, which did not mention the dangers, stigmatization and imprisonment that LGBT people face in Cameroon.
Officials of Camfaids are planning to attend the U.N. meeting in Switzerland and comment on the violations of human rights that LGBT people experience in Cameroon.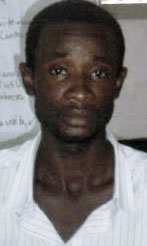 During the radio broadcast, the official warned, "Cameroonians who denigrate their country abroad in international bodies and then complain that they are insecure when they return to their home country — they themselves are responsible for what happens. They know they will be put down."
Regarding the human rights of LGBT people and proposals to repeal the nation's anti-homosexuality law, the official said, "There's a broad consensus in society about these alleged 'LGBT rights.'  People in Cameroon are against the decriminalization of Article 347 bis of the Criminal Code and agree totally with the government's position, which reflects the opinion of the Cameroonian society."
It's not by chance that all these threats occurred shortly before the U.N. review of human rights in Cameroon, said Dominique Menoga, president of Camfaids.
Despite these threats, Camfaids officials plan to attend the U.N. meeting in Switzerland and comment on the violations of the rights of LGBT people, he said.
Related articles