With the growth in public acceptance of same-sex relationships, gay marriage now is officially recognized throughout 11 countries and in portions of three others.
Elsewhere, same-sex marriage is variously unauthorized, formally prohibited or treated as a gateway to criminality, such as in countries where homosexual activity is illegal.
Those countries include Nigeria, where the Senate and House of Representatives have both voted in favor of a bill that would make same-sex marriage a criminal offense punishable by a 14-year prison sentence for the couple and a 10-year sentence for anyone assisting in the ceremony. A final vote on the bill has not been held.  If it is passed, it would then be sent to the president of Nigeria for him to sign or veto.
"We are protecting humanity and family values. In fact, we are protecting civilization in its entirety," says Nigerian Senator Ahmed Lawan, a supporter of the bill to outlaw same-sex marriage. "Should we allow for indiscriminate same-sex marriage, very soon the population of this world would diminish."
Really??  Has anyone other than Lawan noticed such widespread enthusiasm for gay marriage? And if he were right, it would be a bad thing for the world's population to stop exploding?
Here is the lineup of countries where same-sex marriages are performed, in chronological order:
The Netherlands (2001)
"Why should heterosexuals be able to fence off a part of civil law — marriage — and defend it as exclusively theirs? This 'separate but equal' status reminded me of apartheid in South Africa and Jim Crow in the United States."
— Boris O. Dittrich, first openly gay member of Dutch parliament
Belgium (2003)
"Any enduring and loving relationship is appreciated in the same way in our modern society."
— Kristien Grauwels, Belgian legislator
Spain (2005)
"Today, Spanish society is responding to a group of people who have been humiliated, whose rights have been ignored, their dignity offended, their identity denied and their freedom restricted."
— José Luis Rodíguez Zapatero, prime minister of Spain, 2004-11
Canada (2005)
"Rights are rights. None of us can or should pick and choose whose rights we will defend and whose rights we will ignore."
— Irwin Cotler, Canadian member of parliament
South Africa (2006)
"When we attained our democracy, we sought to distinguish ourselves from an unjust painful past, by declaring that never again shall it be that any South African will be discriminated against on the basis of color, creed culture and sex."
— Nosiviwe Mapisa-Nqakula, South Africa Home Affairs minister, 2004-09
Sweden (2009)
"It's important to welcome gay people to the church with all the same rights. Historically, you could say we have not been so accepting of gays and lesbians, but the church has become more open."
— Eva Brunne, vicar in the Church of Sweden
Norway (2009)
"The new law won't weaken marriage as an institution. Rather, it will strengthen it. Marriage won't be worth less because more can take part in it."
— Anniken Huitfeldt, Family Issues minister, on introducing the bill in 2008.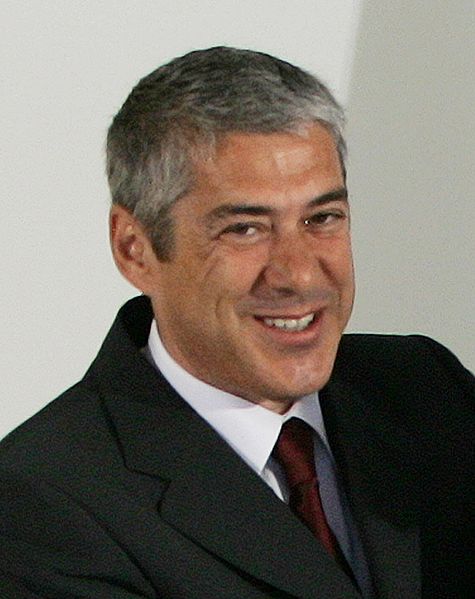 Portugal (2010)
"This law rights a wrong. … It is a very important and symbolic step towards fully ensuring respect for values that are essential in any democratic, open and tolerant society: the values of freedom, equality and non-discrimination."
— José Sócrates, prime minister of Portugal, 2005-11
Argentina (2010)
"The vote came despite a lot of pressure [from the Catholic Church]. In the past, this would have influenced the votes of the senators. But not now."
— Fortunato Mallimaci, sociologist, University of Buenos Aire
Iceland (2010)
"The attitude in Iceland is fairly pragmatic. [Gay marriage] has not been a big issue in national politics. It has not been controversial."
— Gunnar Helgi Kristinsson, political scientist at the University of Iceland
The Icelandic parliament voted unanimously in June 2010 to add the wording "man and man, woman and woman" to the law defining marriage.
Denmark (2012)
"This is equality between couples of the same gender and couples of different genders. A major step forward."
— Manu Sareen, Danish minister for ecclesiastical affairs
Parts of Mexico, Brazil and the United States
In Mexico, same-sex marriages are authorized in the Federal District (Mexico City, starting in 2009) and in the states of Quintana Roo (2011) and Oaxaca (2012).
In Brazil, same-sex marriages are allowed in the states of Alagoas, Bahia and São Paulo (all starting in 2012).
In the United States, same-sex marriage is legal in Massachusetts (starting in 2004), Connecticut (2008), Iowa (2009), Vermont (2009), New Hampshire (2010), Washington, D.C. (2010), New York (2011), Washington state (2012), Maine (2012) and Maryland (2013).
Related articles