An excerpt from the latest report by journalist Andy Kopsa on the joint American-African trip to Cameroon in support of LGBT rights and LGBT health:
In the discussions of sexual rights where panel members [at the Sixth Africa Conference on Sexual Health and Rights] are clearly avoiding the LGBT question (how do we address their needs for medical care and human rights?) another audience member stands up to say:
"Why do you act like homosexuality doesn't exist?  Why do we act like homosexuality is new to Africa?  We cannot address sexual rights without homosexual rights.  We cannot!"
(Wild applause)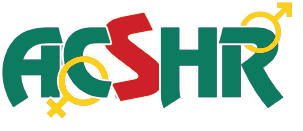 This – it occurs to me – is radical.  Homosexuality is illegal here and around Africa (and the world).  For Cameroon people speaking out in this forum where there are senators, USAID representatives, members of the United Nations Family Planning Association and many other persons of import is groundbreaking.
This fact is both incredibly sad and fabulously encouraging.
Lunch now.
Then to the Ministry of Justice (more later), the Papal Nuncio (much more later) and the federally funded drop-in clinic for sex workers (tons more on this soon).
For more read this update in full and follow her daily reports.
Related articles