Cameroon: She searches her husband's phone and discovers he is gay
Woman leaves her husband due to his sexual orientation
---
CLICK to receive an email notice of each new Erasing 76 Crimes article
---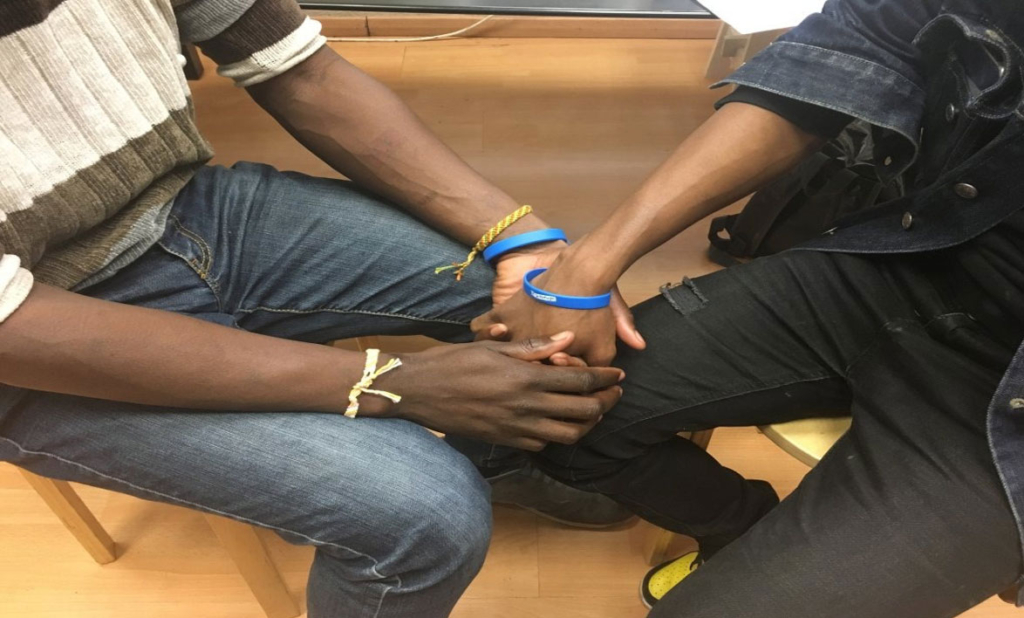 In Cameroon, homophobia + adultery = the end of a marriage.
Author Steeves Winner tells the tale:
By Steeves Winner
On Aug. 20, a mother of six children in Douala, Cameroon, discovered  that her husband was cheating on her with another man.
Carole P. searched through her husband's phone while he was taking a shower. That revealed to her the hidden life of her husband, Eric P.
The photos in the phone's gallery were eloquent. They depicted Eric naked in bed with another man.
Carole cried out in distress, then began swearing at her husband and calling him names. Her outcries caught the attention of neighbors and passers-by.
One close neighbor arrived quickly and questioned Carole about what was happening.  Trembling, she said she was disgusted as she showed the photos.
By the time Eric got out of the shower and got dressed, other neighbors were already in the house.  Carole continued crying. She exclaimed that she had been living with a stranger for 15 years.
Carole decided to abandon Eric because of his sexual orientation. The rest of the family agreed.   After a family meeting, Eric now lives alone and isolated from his family.
Steeves Winner, the author of this article, is a Cameroonian journalist who writes under a pseudonym. Contact him at steeves.w@yahoo.com