'Every day here, we risk our lives' — Haitian LGBTI activist Richecarde Val
Impassioned reply to criticism of  LGBTI activists as 'pushy cisgender men'
---
CLICK to receive an email notice of each new Erasing 76 Crimes article
---
A day in the life of a Haitian LGBTI rights activist: "Every day here, we risk our lives in Port-au-Prince in the atmosphere of omnipresent violence with 60% of the city  now in the hands of bloodthirsty gangs."
That was a response to recent harsh criticism published May 9 on this site that Haitian LGBT+ activism has become "a business for pushy cisgender men".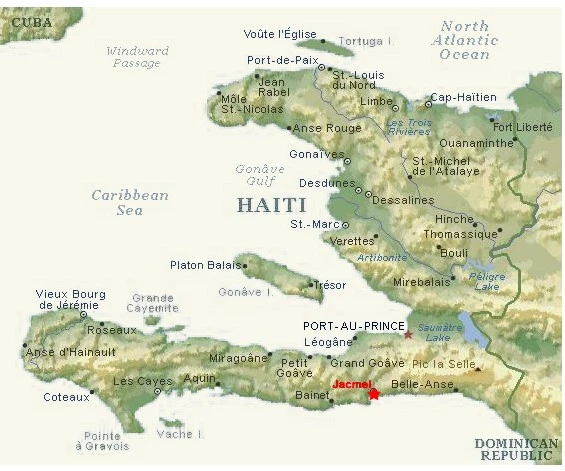 In that critical interview with Edmide, who is an activist in a Haitian advocacy group for LBT women, she denounced a large number of new Haitian LGBTI groups, which she said ignore violence against women in order to focus on HIV/AIDS.
In response, two leaders of the National Committee for the Advocacy of Key Populations in Haiti (CNPPCH) forcefully rejected her position.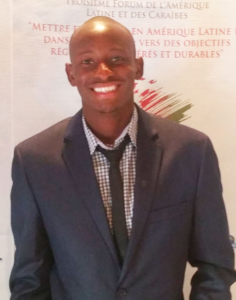 Richecarde Val (in charge of logistics for the CNPPCH):  We deplore the fact that Edmide from Femme en Action Contre la Stigmatisation et La Discrimination Sexuelle [FACSDIS – Women in Action Against Sexual Stigma and Discrimination] expresses herself in this way in the media, without having taken the trouble to inform the CNPPCH of her grievances toward key populations.
Moreover, when we invite her to come to our meetings, she is not there — we don't see her.
Every day here, we risk our lives in Port-au-Prince in the atmosphere of omnipresent violence with 60% of the city now in the hands of bloodthirsty gangs. However, it is with pride that we continue to advocate and act on the ground, to improve the daily lives of vulnerable groups in our communities. For me, this is not a "business".
In this context, I was totally horrified when I read these comments that do great harm to the Haitian LGBTI community, with respect to our external partners who support us. And I completely disagree with everything she said. All she did was vent her frustration.
Johny Clergé (vice-president of CNPPCH): Indeed, the fight against HIV is one of the axes of our advocacy, but it is far from being the only one.
Also, we are working to strengthen the expression of LBGTI communities through art and culture, so we cannot say that we are exclusively focused on HIV/AIDS.
Regarding violence against women, we talk about it, especially on March 8, on the occasion of the International Women's Rights Day.
Edmide presented the situation by making shortcuts, but I don't think we should generalize. We need FACSDIS and we need to be more supportive of each other.
Richecarde Val: I would like to come back to the fact that Edmide deplores the growing number of LGBTI associations that are created in Haiti.
Today, it is true, there are 28 of them throughout the country. Nevertheless, for me it is a sign of vitality and renewal of the Haitian associative fabric. It is necessary that we have a youth that accompanies us and that also takes over the local LGBTI movement. There is nothing more normal than that. I sweep aside the accusations of opportunism.
Finally, regarding gender-based violence in Haiti, lesbian and bisexual cisgender women face less violence than other groups in the community. This is a fact. This does not mean that we should remain inactive, of course, and all forms of violence remain completely unjustifiable.
I do concede, however, that there may be progress to be made and we need to invite Edmide, so that we can build a constructive activist relationship with her.