As the 2021-2022 school year gets under way, a 22-year-old Yaoundé resident has been forced to end his university studies because of his sexual orientation.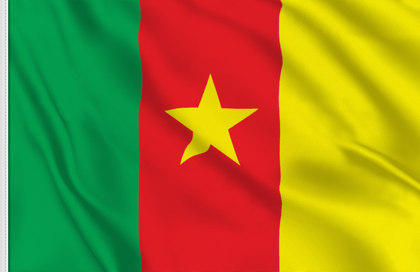 Parker (a pseudonym needed to protect him from homophobic attacks) always lived with his parents. The family was always close, but his parents never suspected what his sexual orientation was. Parker kept quiet about it and was very reserved in fashion and conversation.
The situation changed on Friday, Aug. 27, when Parker received a visit at the family home from his boyfriend, Mark (another pseudonym).
Unaware that Parker's mother was sitting in the living room, the two friends chatted on the adjacent veranda.
According to Parker:
"I didn't appreciate the risk that Mark and I were running as we talked about our same-sex relationship. We told each other about our romantic dreams and declared our love for each other.
"Then my mom walked out to the veranda to see who I'm talking to. To her surprise, she saw that I was talking to a guy just like me.
"My mom questioned us endlessly. I tried to make her think we had been joking, but she wouldn't believe me.
"She told me, 'Now I understand why, at your age, you don't have a girlfriend and you only hang out with boys.'
"She threatened Mark, so he ran off.
"When my dad returned home, my parents decided to stop paying for my studies at the university, where I had nearly earned by bachelor's degree.
"They told me, 'You won't be going to college any more. That's where you meet up with homosexuals and get into same-sex relationships. From now on, you will stay at home and forget about it all.' "
Unfortunately, Parker's case is only one of many instances of the hardships that young LGBTI people in Cameroon must endure. Many young gay Cameroonians are deprived for the right to education because parents and teachers do not understand or accept them.