Tanzania's anti-gay crackdown is a time to boost support for LGBT Tanzanians, not a reason to cut foreign aid, say the Canadian gay-rights advocates at Dignity Network.

---
From the African Human Rights Media Network
---
Dignity Network issued this statement:
Canada and LGBTI Human Rights in Tanzania
Dignity Network is a network of Canadian civil society organizations involved in supporting the human rights of LGBTI people globally. Part of our mandate is to inform and communicate on global LGBTI human rights issues within Canada.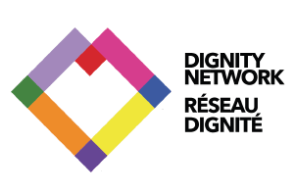 Background
Over the last month, a number of incidents have raised awareness of the human rights situation in Tanzania.
In October, Paul Makonda, the Governor of Dar es Salaam, stated that his office would be tracking down LGBTI people and asked citizens to report people to the police.
On November 4, the Tanzanian Foreign Ministry distanced itself from Makonda's views stating that these were only 'his personal views'. International human rights observers and the United Nations have expressed concern and continued to monitor the situation.
On November 15, Denmark announced it would be withholding $10m in aid from Tanzania.
The World Bank issued a statement on November 19 saying that the Tanzanian President assured the Bank that Tanzania would not pursue any discriminatory actions related to the harassment and.or arrest of individuals based on sexual orientation and that it would be lifting a suspension on missions to the country.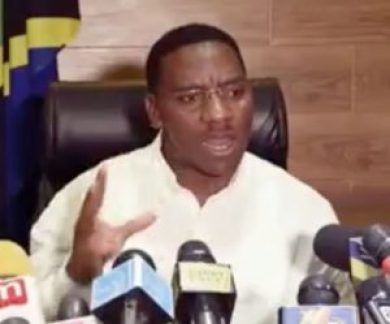 Homosexuality remains criminalized in Tanzania and these statements are part of a wider trend of repression against journalists, political opposition and a shrinking space for civil society in the country.
Canada's Response
Canada has been working with other countries to express concern about the situation and support for human rights in Tanzania, with a spokesman for Foreign Affairs Minister Chrystia Freeland saying the Tanzanian threats against LGBTI people are "of great concern" to the federal government. Canada is also a major donor to Tanzania, providing almost $90-million in aid last year, primarily to non-governmental groups and multilateral organizations for health and education programs. The Minister of International Development, Hon. Marie-Claude Bibeau has recently stated that Canada is consulting with partners around its response.
Our Perspective
Dignity Network is part of the broader "Amsterdam Network", an affiliation of civil society NGOs from northern donor countries who engage with their governments in support of international LGBTI human rights. As signatories to the Amsterdam Network Principles, we believe that it is first important to consult with and take guidance from LGBTI activists in the region. We believe that actions by western governments must not do harm to LGBTI people in the impacted country.
Through our contacts at the Amsterdam Network and Pan-Africa ILGA, we have monitored the situation in Tanzania and signed a statement of solidarity led by LGBTI African activists in support of the LGBTI individuals in Tanzania.
Our network is seriously concerned about the situation for LGBTI Tanzanians and the broader crackdown on human rights in the country. We know that this situation has led to some conversations in the media and the general public over the past month around whether donor countries should respond by withdrawing aid, as Denmark has indicated it may do.
LGBT Danmark, a Danish civil society organization that works, closely with LGBTI groups in Tanzania, has issued a statement asking their government to not withdraw aid. LGBTI activists and organizations in the region have also voiced their concern around the issue of withdrawing aid.
On November 26, Pan-Africa ILGA issued a statement expressing their view that LGBTI people would become scapegoats if international aid was withdrawn and the situation could become worse for LGBTI people. We support this view and request that the Canadian government along with other international donors refrain from cutting funds that support other marginalized groups, women, health and education program but also increase funding for human rights defenders, including those working with LGBTI communities.
Dignity Network has been advocating for Canada to do more within its international development framework to support the human rights of LGBTI people globally, including in Tanzania. In summer 2018, we issued an open letter to Prime Minister Trudeau calling on Canada to commit to integrating LGBTI human rights into Canada's development assistance funding.
We are hopeful that in the future Canada will become a leader in the world on LGBTI issues in international cooperation assistance, including support for organizations working in Tanzania and other countries where human rights for LGBTI people are at risk.
In terms of refugees from the region, Dignity Network's partner, Rainbow Railroad has been following the situation closely to provide ways to support people in imminent danger and may need to relocate. Please reach out to info@rainbowrailroad.ca if you would like to support these efforts.
For more information, please connect with us at info@dignityinitaitive.ca
Source: Rights Africa