Rejection of a lesbian-themed film; struggles for LGBT health; battles over anti-gay laws in Trinidad and Malaysia — see coverage of all those topics and many more below.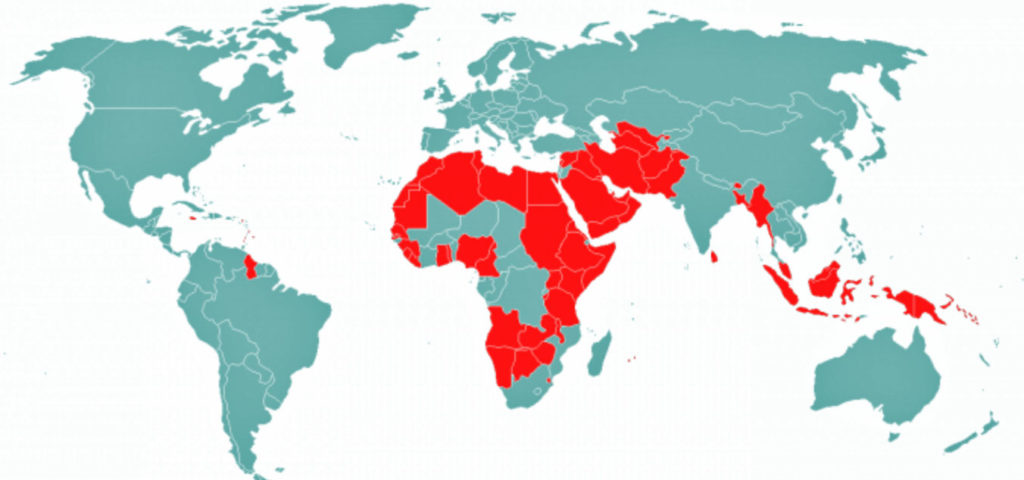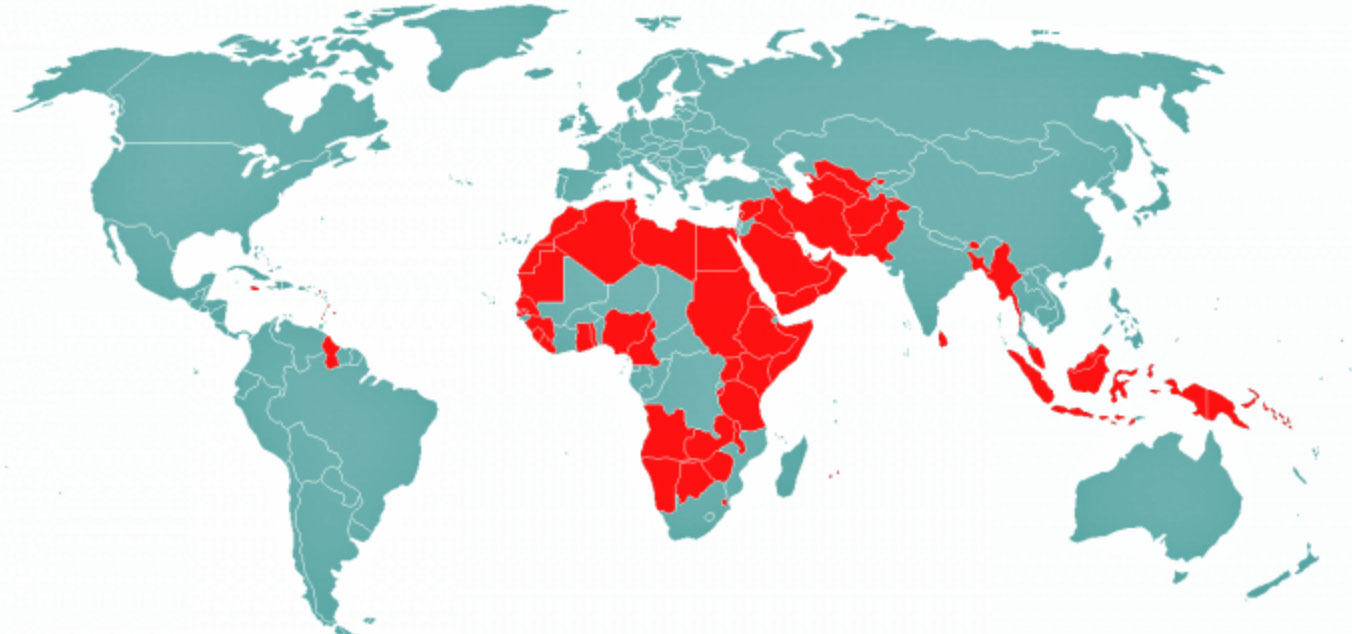 From the UNAIDS Equal Eyes recap of the world's LGBT news:
BANGLADESH
Tanisha Yeasmin Chaity has become the first trans person to be hired as an officer within the National Human Rights Commission. NHRC Chairman Kazi Reazul Hoque said:
"We believe our initiative will encourage other institutions – both governmental and non-governmental – to promote the rights of vulnerable members of society."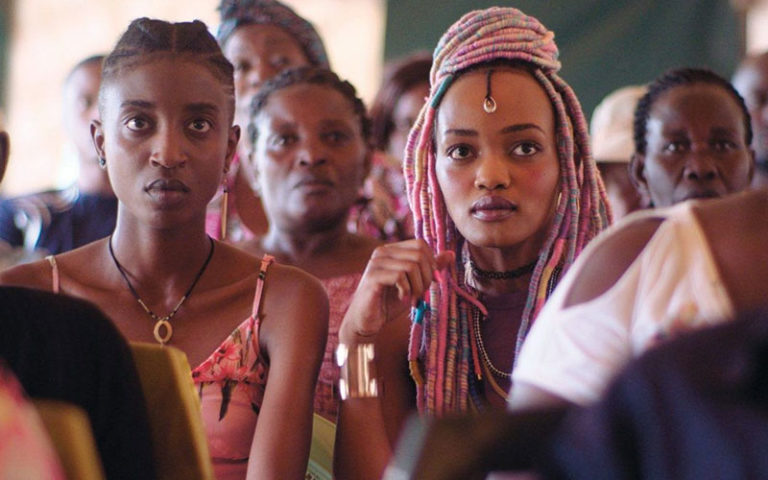 KENYA
Kenya has blocked the hugely popular lesbian film "Rafiki" from receiving the country's nomination for a Best Foreign Language Oscar.

Judge Wilfrida Okwany temporarily lifted a ban on the film Rafiki so that it could be eligible for a Best Foreign Language Oscar. Rafiki, banned for positively portraying a lesbian romance, was screened to sold-out audiences for only one week in Nairobi and became the second-highest grossing Kenyan film ever. Head of Kenya's Film Classification Board, Ezekial Mutua, vigorously opposed the screenings:  "It would be a tragedy and a shame to have homosexual films defining the Kenyan culture." Despite the screenings, the Kenyan selection committee said Rafiki had failed to meet requirements and selected short film Supa Modo to represent Kenya for the Foreign Language Oscar.
Also in Kenya, Senegalese-American journalist Selly Thiam and a team of three other women launched podcast AfroQueer this summer to tell stories from Queer Africans across the continent and the diaspora.
ST. LUCIA
In Saint Lucia, the Ministry of Health and Wellness issued a press release urging people to disclose to health professionals about their sexual orientation and sex history. The ministry also supported a pilot initiative to teach health care workers motivational interviewing to encourage a stigma-free dialogue between patients and clinicians.
INDIA
India's recent ruling to decriminalize homosexuality included a judgment that LGBTQ people have "the right to emergency medical care and the right to the maintenance and improvement of public health". Many hope the ruling will spark reforms in health policy to address the ongoing stigma LGBTQ Indians face, especially when seeking care and prevention for sexually transmitted infections. Until changes are made, non-governmental clinics are trying to fill the gaps for HIV-positive LGBTQ Indians.
Also in India, the Kerala High Court ruled that a lesbian couple must be allowed to live together after lawyers cited the Supreme Court ruling against Section 377. The couple had been forcibly separated by family who then committed one of the women to a mental hospital against her will.
Indian trans activist Sanjeeva Vandse and the organization Asare Trust launched "Asare Fast Food", a food stall to employ trans people and support people living with HIV.
JORDAN
For the first time, Arabic LGBTI magazine My.Kali featured a trans man on the cover in a bold image that displays his chest scars. Jordanian publisher Khalid Abdel-Hadi said the issue highlights model Rashed's story because "the trans community is the least heard, the least reflected, and the most needed of attention".
SINGAPORE
In Singapore, the advocacy group Action for AIDS joined the call for decriminalization and the repeal of Section 377A. As in India, activists say that criminalization of homosexuality stigmatizes the prevention and treatment of HIV.
From the world of politics, Singapore's Minister of Education told participants at the annual Singapore Summit that LGBTQ people live "peacefully" in the country despite Section 377A criminalizing homosexuality. He said they suffer no discrimination at work, in housing matters, or in education.  Inspired by India's ruling, many in Singapore are speaking out against criminalization. The new campaign "Ready4Repeal" is encouraging LGBT people and allies to share their stories with Members of Parliament. Co-creator Johannes Hadi remarked that if people don't speak up "the government and society will take this as proof that there's no hatred and suffering".
Many remain in support of criminalization. In his defense of the law, Professor Thio Li-ann of National University of Singapore says:
"There is no United Nations treaty which expressly underwrites discrimination on grounds of "sexual orientation", itself an ambiguous term… At best, "sexual orientation" is a political claim, not an international legal right."
MALAYSIA
Malaysia's Prime Minister Mahathir Mohamad told reporters that Malaysia's "value system is not the same as the Western value system" and that the country could not accept the LGBT community or gay marriage. Mohamad was responding to statements from the National Human Rights Commission (Suhakam) criticizing the caning of two accused lesbian women. However, Suhakam chairman Tan Sri Razali Ismail defended the organization, saying that it does not advocate for gay marriage and that when it considers human rights it "takes into account our context specific values". Ismail continued:
"Suhakam is steadfast in its position that no one has the right to discriminate LGBTs or treat them with hate or violence."
TRINIDAD
In Trinidad and Tobago, the High Court has clarified the historic ruling made in April to decriminalize sexual activity between adults of the same sex. The court initially ruled that the laws—Section 13 and Section 16—would be struck down, but in the final hearing Judge Rampersad decided to amend the law instead of getting rid of it. "Buggery" is now described as anal sex "without consent". Activist Jason Jones expressed disappointment that current laws banning non-consensual sex were not considered sufficient and that "buggery" remains in the Sexual Offences Act. The government intends to repeal the ruling to keep both consensual and non-consensual same-sex relations a crime.
UGANDA
Africa media site Kuchu Times published about the situation faced by gay and bisexual men who are victims of intimate partner violence. It urged the community to better recognize violence and lend support through stigma free health care, legal services, and shelters with safe spaces for gay and bisexual people.
ZIMBABWE
In Zimbabwe, teacher Neal Hovelmeier was forced to resign from his position at a top private school after he talked openly about being gay. Although he was initially supported by the headmaster, Hovelmeier's revelations sparked opposition from parents.
UKRAINE
In Ukraine, a new radio program dedicated to LGBT issues called "Good As You" has begun broadcasting in Odesa. The program plans to feature gay and lesbian guests and their families.