Four years of politically motivated manipulation of Malaysia's anti-gay law seems to be nearing an end. The country's prime minister has arranged for the release of imprisoned opposition leader Anwar Ibrahim, serving a five-year sentence for sodomy.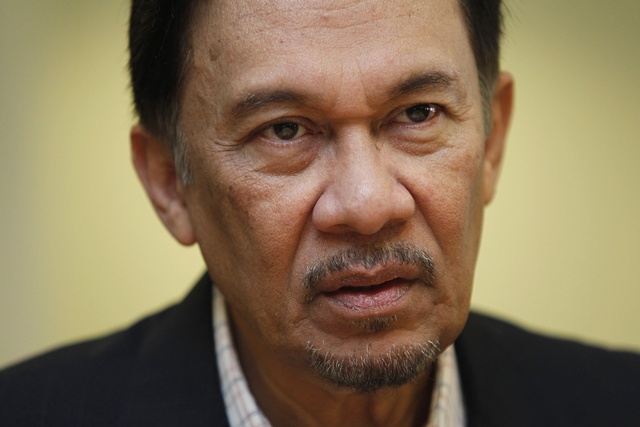 Mahathir Mohamad, newly elected as Malaysia's prime minister, announced on May 11 that the country's king has agreed to pardon Anwar, the opposition leader who has been imprisoned since 2014. [Update: As predicted, Anwar was released on May 16.]
Anwar's daughter Nurul Izzah Anwar stated:
"Malaysians have gone through such a painful time. Anwar Ibrahim has gone through so much. Now we need to show that we will reject the divisiveness of the past and embrace inclusiveness for all Malaysians."
The New York Times reported:
Malaysia's New Leader Agrees to a Pardon for an Old Foe, Anwar Ibrahim
KUALA LUMPUR — Malaysia's new prime minister, Mahathir Mohamad, said on Friday that the country's king had agreed to pardon the imprisoned opposition leader Anwar Ibrahim, potentially clearing the way for fulfilling one of the central pledges of Mr. Mahathir's campaign this year.
The announcement is the latest turnaround in an election that has upended Malaysian politics. Mr. Mahathir, who also served as prime minister from 1981 to 2003, led a coalition of opposition parties to defeat Prime Minister Najib Razak, his former protégé, who has been accused of large-scale corruption.
The opposition victory ended a grip on power for Mr. Mahathir's former party, the United Malays National Organization, that dated to the country's independence from Britain in 1957.
Mr. Anwar was sentenced to a five-year prison term on a sodomy conviction in 2014 and is nominally scheduled for release in June. The sentence is seen as a second politically motivated case against him: He was previously imprisoned on corruption and sodomy charges after falling out with Mr. Mahathir in 1998. …
Related articles: