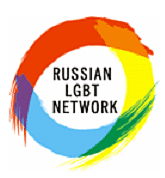 The Russian LGBT Network released an accounting of the work they have undertaken to rescue and resettle victims of the Chechen police detainment and abuse of suspected gay people.
The Network noted that they raised over €479,000 and spent an average of €4,500 (U.S. $5,500) per evacuated person. The group is fundraising to continue work into 2018.
What were the funds spent on?
The Russian LGBT Network reported this breakdown of spending:
– 18.5% – social workers
– 14.5% – travel expenses within Russia
– 13.2% – visas and departure from Russia
– 10.8% – housing
– 10.8% – food
– 9.2%    – medical assistance
– 6.5% –   advocacy
– 5% – salaries for people working around the clock to help the victims
– 4% – documents replacement
– 2.9% – necessities (warm clothing, dishes, hygiene products, and much more)
– 2% –   psychological help
– 2% – psychological and medical assistance to people involved in the evacuation process
– 0.6% – means of communication
The Russian LGBT Network added:
"In 2018, detentions and torture of homosexual people in Chechnya continue.  People in trouble are still contacting us, and we are doing our best to help them. Now, we have run out of the funds needed to keep on evacuating.  Absolutely.

"Before the New Year, we had raised some money to make small gifts to our wards but were forced to spend this money on the most basic things – housing and food."
This article includes information from a recent UNAIDS Equal Eyes recap of the world's LGBT news.