A court in Muslim-majority northern Nigeria imposed seven-year prison terms last month on four men convicted of homosexuality, according to the online news site InformationNG.com.
Under Nigerian law, same-sex intimacy is punishable by up to 14 years in prison. Specifics of the arrests were not available.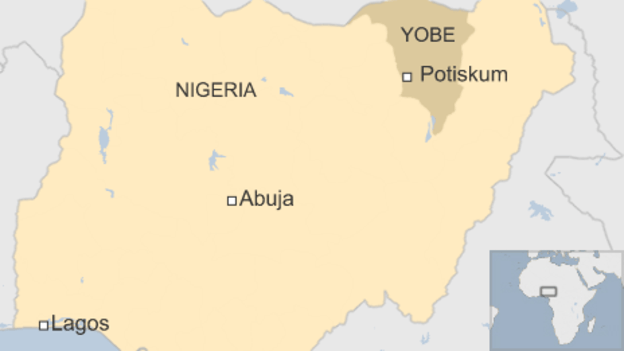 The case was decided by a magistrate court in Damaturu, the Yobe state capital, InformationNG stated. The defendants ranged in age from 23 to 45. The article named them as Ali Sherif, 30; Yusuf Mukaila, 45; Sule Hassan, 32; and Mustapha Usman, 23.
It presented only these incomplete specifics about the case: "32-year-old Sule Hassan admitted to having sex with a man simply identified as Tijjani because he was offered N500 [US $1.58] and Ali Sheriff also confessed after several of his instant messages were presented in court."
The Nigerian LGBT advocacy website NoStringsNG commented, "This is completely unacceptable. It is unreasonable to condemn adults who in their right and sound minds choose to privately engage in an affair that they deem pleasurable."
Related articles: