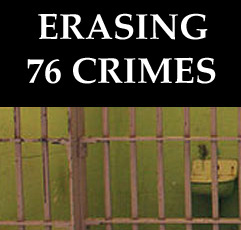 The Erasing 76 Crimes blog is being modified to make it more dynamic and easier to read on a variety of electronic devices. Please excuse any disruptions that occur during the transition. It's clear that a lot of adjustments and fine-tuning will be needed!
The focus and pacing of the blog will remain the same. It continues to focus on the human toll of 76-plus countries' anti-gay laws and on the struggle to repeal them.
Existing content will remain accessible and soon will be joined by a few enhancements that are in the works.