Harsh criticism from local and international organizations greeted the news of the Ugandan police raid that disrupted the Mr. and Miss Pride pageant in Kampala on night of Aug. 3-4.
Around 20 to 25 people were reportedly arrested on the scene and later released. They included Frank Mugisha and Pepe Julian Onziema, leaders of Sexual Minorities Uganda (SMUG), and Clare Byarugaba, currently a staff member of the human rights group Chapter 4 Uganda and former co-coordinator of the coalition opposing Uganda's now-overturned Anti-Homosexuality Act.
Among the people and organizations rebuking the police for their violations of the participants' right to peaceful assembly were Sexual Minorities Uganda (SMUG), Chapter Four Uganda, Health GAP, Defend Defenders (the East and Horn of Africa Human Rights Defenders Project), U.S. Ambassador to Uganda Deborah R. Malac, the Human Rights Campaign, the Gay and Lesbian Coalition of Kenya (GALCK), and MSMGF (the Global Forum on MSM and HIV).
Sexual Minorities Uganda (SMUG) stated:
SMUG Condemns Police Brutality on LGBTI Persons In Uganda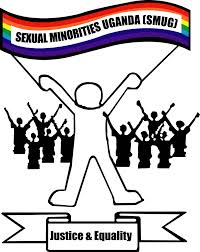 On August 4, on the third night of a week of Ugandan LGBTI Pride celebrations, a vibrant pageant underway at Kampala's Club Venom to crown Mr/Ms/Mx Uganda was brutally and unlawfully raided by the Uganda police, starting at approximately 10:45 PM.
Police claimed that they had been told a "gay wedding" was taking place and that the celebration was "unlawful" because police had not been informed (police in fact had granted prior permission for the celebration and were fully aware).
The police locked the gates of Club Venom, arrested more than 16 people—the majority of whom are Ugandan LGBT rights activists—and detained hundreds more under gun point for over 90 minutes, beating people, humiliating people, taking pictures of LGBTI Ugandans and threatening to publish them, and confiscating cameras. Eyewitnesses reported several people—in particular transwomen and transmen—were sexually assaulted by police. One person jumped from a 4-story window to try to avoid police abuse. This person is now in critical condition at private hospital. Dr Frank Mugisha and Mr Pepe Julian Onziema checked on the victim after being released from police cells.
By approximately 1:20 AM all arrestees had been released from the Kabalagala Police Station—none had been charged with any offense. This shocking example of Ugandan police brutality did not happen in isolation. It comes at a time of escalating violence targeting media, civil society and the political opposition, see: "Dispatches: Uganda's Brazen Police Beatings" (Human Rights Watch, July 18, 2016);
"Excessive force by Ugandan police targeting a peaceful and lawful assembly is outrageous," said Frank Mugisha, Executive Director of Sexual Minorities Uganda (SMUG), who was among those arrested last night. "The LGBTI community stands with all Ugandan civil society movements against police brutality."
"Government must condemn violent illegal actions by police targeting the LGBTI community and all Ugandans," said Asia Russell of Health GAP. "The US and all governments must challenge President Museveni to intervene immediately and hold his police force accountable."
LGBTI Ugandans routinely face violence, discrimination, bigotry, blackmail, and extortion. Yesterday's outrageous and unlawful government raid on a spirited celebration displays the extreme impunity under which Ugandan police are operating, see: "And That's How I Survived Being Killed:  Testimonies of human rights abuses from Uganda's sexual and gender minorities."
Defend Defenders (the East and Horn of Africa Human Rights Defenders Project) issued a statement like SMUG's, with added comments:
… "We strongly condemn these violations of Ugandans' rights to peaceful association and assembly," said Nicholas Opiyo, a human rights lawyer and Executive Director of Chapter Four Uganda. "These brutal actions by police are unacceptable and must face the full force of Ugandan law." …
"The State has a duty to protect all citizens' enjoyment of their rights, including the right to peacefully assemble to celebrate Pride Uganda," said Hassan Shire, Executive Director of Defend Defenders. "A swift and transparent investigation should be conducted into last night's unacceptable demonstration of police brutality."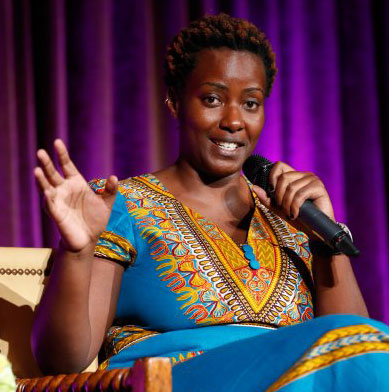 Activists call on governments to immediately and publicly condemn this raid and call on government to take swift disciplinary action against those responsible for these gross violations of rights and freedoms. Pride Uganda celebrations will continue as planned—with a celebration Saturday August 6. The LGBTI Ugandan community will not be defeated.
"Our pride and resilience remain steadfast despite these horrible and shameful actions by Ugandan police," said Clare Byarugaba of Chapter Four Uganda.
Deborah R. Malac, the U.S. ambassador to Uganda, said that "abuses committed by those sworn to uphold the law are unacceptable in any country," whether that country is Uganda or the United States.
I was dismayed to hear the accounts of a police raid last night on a peaceful event in Kampala to celebrate Uganda Pride Week and recognize the talents and contributions of the country's LGBTI community. The fact that police reportedly beat and assaulted Ugandan citizens engaged in peaceful activities is unacceptable and deeply troubling.
This incident adds to a growing list of reports concerning police brutality in Uganda. While the United States has faced its own recent allegations of improper use of force by law enforcement officials, the fact remains that abuses committed by those sworn to uphold the law are unacceptable in any country. As our own experience shows, issues of police brutality and impunity can only be resolved by holding officials accountable, and by encouraging open and frank dialogue between citizens and their government. I hope Ugandan authorities will investigate this and other incidents, and treat them with the seriousness they deserve.
No person should face abuse or discrimination because of who they are. The U.S. Embassy stands with Uganda's LGBTI community and Ugandans of all backgrounds and beliefs to defend the dignity of all citizens. We call on the Ugandan authorities to safeguard the freedoms of all Ugandans under the law.
The United States-based Human Rights Campaign, which pushes for equal rights for LGBTQ people, stated:

Today [Aug. 4], HRC strongly condemned the police raid of a peaceful LGBTQ pride event in Kampala, the country's capital. While events continue to unfold, police arrested several participants, including activists Frank Mugisha and Pepe Onziema of Sexual Minorities Uganda (SMUG).
"The violent raid and arrest of LGBTQ leaders attending a Uganda Pride event is an affront to the universal freedom to peaceably assemble and to the basic dignity of LGBTQ Ugandans," said HRC President Chad Griffin. "Ugandan authorities must stop targeting and persecuting LGBTQ people. The victims of the raid deserve an apology from their government and police force. The world is watching."
The raid was carried out shortly after a Ugandan tribute to the 49 victims of the deadly shooting in Orlando. The event marked the second evening of Uganda Pride 2016. HRC and other partners sponsored Uganda Pride's opening reception the previous night. HRC is monitoring the situation closely and working with partners in Uganda to help in any way that we can.
"The reaction to the raid highlighted the ever-growing global movement for LGBTQ equality," said Ty Cobb, Director, HRC Global. "Within minutes after the raid began, activists from around the world joined forces to condemn the incident and call for the release of those who were in custody. We are stronger together."
Ugandan President Yoweri Museveni, in office since 1986, signed the country's infamous Anti-Homosexuality Bill in February 2014. Though the Constitutional Court subsequently invalidated it in August the same year, the law created a violent backlash against the LGBTQ Ugandan community that persists today. President Museveni won re-election in February with 62 percent of the vote, however international electoral observers asserted that the election "fell short of key democratic benchmarks," noting the arrest of opposition party members and the government's shutdown of social media sites.
Another recent law affecting the LGBTQ community and activists is the Non-Governmental Organizations Act. Passed in November 2015, it requires all non-government organizations to apply for a permit in order to operate and gives authorities the ability to jail leaders of organizations if their message is "against public interests." The measure threatens to stop the work of organizations including SMUG, as well as the work of other international NGOs operating in Uganda. Under President Museveni's authoritarian rule, the situation remains grim for LGBTQ groups and activists and they are unable to advocate peacefully.
The Gay and Lesbian Coalition of Kenya (GALCK) is the national umbrella body for SOGIE organizations representing various lesbian, gay, bisexual, transgender and intersex voices from across Kenya. Together we envision a safe and enabling environment for SOGIE organizations and individuals in Kenya.
The Gay and Lesbian Coalition of Kenya condemns in the strongest terms possible, the unlawful disruption of the peaceful LGBQ Pride event in Kampala, Uganda. This follows reports that police raided the venue and subsequently arrested and detained while physically assaulting activists and attendees of the Pride celebrations – a clear violation and vilification of the fundamental rights of Lesbian, Gay, Bisexual, Queer and Gender Non-Conforming persons.
At the United Nations Human Rights Council 2014, member states such as Uganda were urged to address any and all forms violence and discrimination on grounds of Sexual orientation, Gender Identity and Expression. As a member state of the United Nations, Uganda is mandated to abide by the principles of human rights including equality, non-discrimination and privacy as enshrined in the universal declaration of Human Rights. Uganda is also mandated to uphold the International Covenant on Civil and Political Rights and the International Covenant on Economic, Social and Cultural Rights which safeguard the rights of freedom of association, expression and speech.
GALCK urges the Ugandan Government to uphold its obligations and commitments to human rights and calls for the immediate cessation of degrading, humiliating and abusive treatment meted out against Ugandan Lesbian, Gay, Bisexual, Transgender and Gender Non-Conforming persons.
GALCK further urges the Ugandan Government to uphold the fundamental principles of unity, peace, equality, democracy, freedom, social justice and progress, the basis of an enabling socio-economic and political environment as enshrined in the Ugandan Constitution.
Law enforcement agencies have a duty to uphold the law of the land, to be ambassadors of justice and respect human rights. They are to execute their duties in a manner that is just and is in alignment with their constitution.
MSMGF (the Global Forum on MSM and HIV) stated, in part:
MSMGF (The Global Forum on MSM and HIV) publicly and emphatically condemns the attacks and arrests of everyone involved, including Frank Mugisha and Pepe Onziema, leaders of Sexual Minorities Uganda (SMUG). This shocking example of Uganda police brutality did not happen in isolation. It comes at a time of escalating police violence targeting media, civil society and political opposition. Uganda is one of 78 countries where homosexuality is illegal but the laws are vague and in clear violation of human rights, giving police license to act with impunity. There is now growing concern that remaining Pride events will be cancelled and police will not face any consequences.
"When they originally picked us up they said a lot of homophobic things and told us we were immoral," Onziema told NBC News by phone. "One of the officers slapped me in the face and ordered for me to be cuffed."
MSMGF stands firm in its vocal condemnation of global violence against LGBTI individuals and calls for increased legal protections and swift justice in this incident. We must be able to guarantee the safety and protection of all citizens, including LGBTI people.
Related articles:
Breaking news: Police lockdown at Ugandan pride event (

Aug. 4, 2016, 76crimes.com)

UGANDA PRIDE: Police raids Mr and Miss Pride Pageant, Activists Arrested (Aug. 5, 2016, Kuchu Times)
Police Raid Uganda Pride During Transgender Pageant (Aug. 4, 2016, BuzzFeed)
Ugandan police arrest Pride celebration participants (Aug. 4, 2016, Washington Blade)
Breaking Uganda Pride Participants Detained in Police Raid (Aug. 4, 2016, O-blog-dee)