The parents of Jamaican activist/attorney Maurice Tomlinson haven't always known what to make of their gay son, but they have become some of his most important supporters.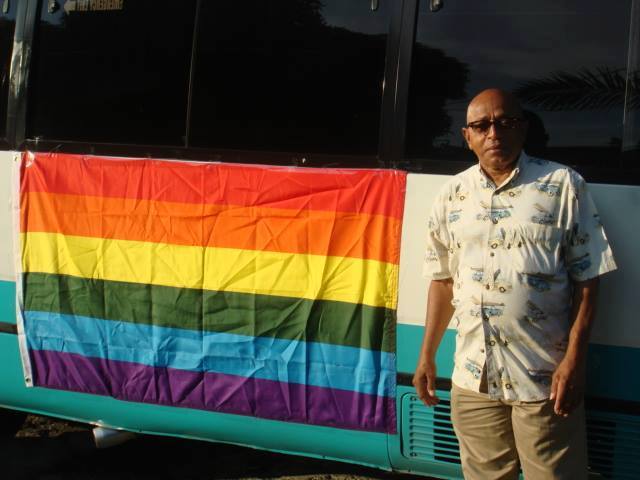 Road trip reasonings with Dad
Yesterday my dad and I took another road trip to share "The Abominable Crime" documentary with a group in Jamaica. These have been great bonding experiences and I am discovering quite a bit about my parents.
For example, I learned that dad wants to keep driving "the rainbow bus" for Montego Bay Pride because he does not want to expose me or my friends to any homophobia from his colleague tour bus drivers. He assured me that he doesn't hate these other drivers as he was once like them, until he started to think for himself.
Now, he says that he is very aware of just how many anti-gay statements are casually thrown about in Jamaica on a daily basis that he previously missed/ignored.
Not anymore. While he has not yet started confronting the homophobic speakers, he no longer joins in. And that is a start.
My inspiring dad

Having my dad with me at screenings of "The Abominable Crime" in Jamaica is inspiring on many levels. Tonight a gay youngster came up to dad after the show and quietly said, "Thank you for accompanying your son."
Dad was visibly moved, and he mumbled, "No problem." He has come a long way, and he understands how some parents can struggle with their kids' homosexuality.
I hope my dad shows these youngsters that it can get better. The young man was so inspired by my dad's presence and support that he decided to confront his own fears and join us for a Stand in front of Emancipation Park. Though clearly very nervous, he stood with a rainbow flag for the 5 minutes we were there and when it was over he said that he felt a little braver after the experience.
Mom and 'the talk'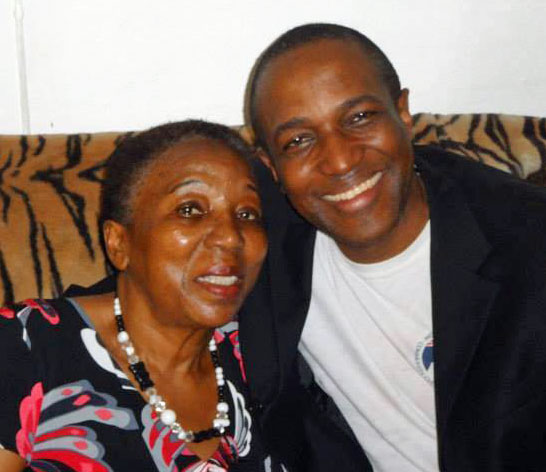 Had "the talk" with mom today. She finally asked: "Are people born gay?"
After what I think was as comprehensive explanation where I reviewed the "nature/nurture" discourse, the existence of homosexuality in nature, the analogy with being left-handed, the fact that even if it is a choice then so is religion and we protect religious views, and the fallacy that homosexuality is harmful because it "leads" to HIV, I finally concluded with "it does not matter, as long as people are not hurting each other."
In her typical self-deprecating manner mom said that she hopes she remembers half of what I said. I know she will. She has a mind like a steel trap. And I am glad she asked. Because now I know that she can respond appropriately when she is confronted by some religious homophobe.
Related articles: