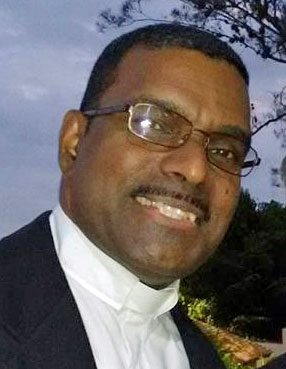 In Jamaica, Anglican priest Fr. Sean Major-Campbell declares:
LET IT BE KNOWN:
I refuse to be silenced by the cheap psychology that says I am this gay rights activist who loves sex workers. I am used to this attempt at discrediting my work. This is supposed to resonate with the masses.
I am proud to be a human rights advocate and activist and my work includes the love, respect, protection, care, and concern for members of the LGBT community. At least no one has to wonder! No games here.
It is DISGRACEFUL when pastors and politicians continue to appeal to populism by insulting the dignity of LGBT persons. Many of our LGBT youth suffer in silence everyday. Many are homeless. Many are despised by family and community.
I am shouting it loud and clear. I also have a special love for sex workers, many of whom have a heart of love and sincerity that exceeds many of the pharisees in this country who only wear their religion on their sleeves so they may parade their supposed holiness.
Matthew 25:40 — "The King will reply, 'Truly I tell you, whatever you did for one of the least of these brothers and sisters of mine, you did for me.' "

Related articles: