U.N. panel to Tunisia: Stop forced anal exams
Tunisia: UN Panel Condemns Forced Anal Exams
Government Should Ban Abusive "Homosexuality" Tests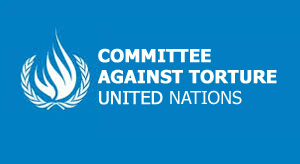 (Tunis, May 23, 2016) – The United Nations Committee Against Torture, in its most recent evaluation of Tunisia, condemned the use of forced anal examinations as an attempt to find "proof" against people accused of homosexual conduct, Human Rights Watch said today. Tunisia should uphold its commitments as a state party to the Convention Against Torture and ban the use of forced anal examinations.
The committee, which evaluates countries' compliance with the Convention on Torture and Cruel, Inhuman and Degrading Treatment (CAT), released its "Concluding Observations," on May 15, 2016. They are based on an assessment of the Tunisian government's report on its efforts to combat torture and the reports of non-governmental organizations that work on issues related to torture in Tunisia, including Human Rights Watch. The concluding observations, in French, call on Tunisia to revoke article 230 of its penal code, which criminalizes sodomy, and to prohibit the invasive medical examinations, "which have no medical justification and cannot be consented to freely."
"There should be no doubt: Tunisia's use of forced anal exams is a human rights abuse," said Neela Ghoshal, senior researcher on lesbian, gay, bisexual, and transgender (LGBT) rights at Human Rights Watch. "Tunisia should show that it respects its international human rights commitments by immediately banning forced anal examinations."
The UN committee voiced concern that "persons suspected of being homosexual are forced to undergo an anal examination, ordered by a judge and carried out by a forensic doctor, intended to prove their homosexuality." The committee noted that while suspects can in theory refuse to undergo the exams, many consent only "under threat from the police, who argue…that refusing consent will be interpreted as a sign of guilt."
Human Rights Watch documented two cases in late 2015, in which Tunisian police subjected seven young men to forced anal examinations, solely on the grounds that the police suspected them of being homosexual. Police took the men to hospitals, where forensic doctors penetrated their rectums, with their fingers or with other objects, purportedly to determine the tone of the anal sphincter. The tests are based on antiquated and erroneous theories that one can identify physical changes in the anus of a person who practices receptive anal sex.
All seven men were convicted under article 230, although their sentences were reduced on appeal.
The Independent Forensic Experts Group (IFEG), composed of forensic medicine specialists from around the world, condemned forced anal examinations in a May 3, 2016 statement, stating that "the examination has no value in detecting abnormalities in anal sphincter tone that can be reliably attributed to consensual anal intercourse."
The UN Special Rapporteur on torture has said that forced anal examinations amount to torture or cruel, inhuman, and degrading treatment. The Office of the High Commissioner on Human Rights, the UN Working Group on Arbitrary Detention, and other UN agencies have also condemned the exams. The forensic experts' statement asserts that, "Forcibly conducting anal examinations on individuals is humiliating, demeaning, and, not surprisingly, almost invariably causes significant psychological suffering."
One of the Tunisian men Human Rights Watch interviewed, "Mehdi" (not his real name), said that when he was forced to undergo the exam – with two police officers watching as the doctor forcibly penetrated him, "I felt like I was an animal. I felt I wasn't human…. [I was] completely in shock. I couldn't absorb what was going on. … I felt violated."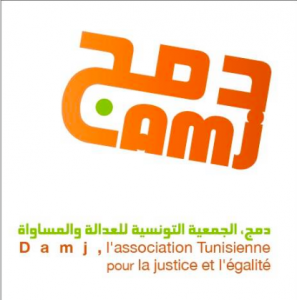 Tunisian activist groups, including Damj ("Inclusion") and Shams ("Sun"), have urged the authorities to ban the use of forced anal exams and decriminalize same-sex conduct. They have said that the National Medical Council should follow the lead of Lebanon, where, in response to an effective campaign led by Lebanese activists, the medical council in 2012, banned the use of anal examinations to test for homosexual conduct.
In addition to Tunisia and Lebanon, Human Rights Watch has documented the use of forced anal exams in the last five years in Cameroon, Egypt, Kenya, Turkmenistan, Uganda, and Zambia.
"It's time for states to stop subjecting people to abusive tests that serve no useful purpose and often amount to torture," said Ghoshal. "Tunisia, which has in other ways demonstrated progress in its respect for human rights in recent years, should demonstrate leadership by becoming the next country to prohibit forced anal exams."
For more Human Rights Watch reporting on forced anal examinations, please visit:
Egypt: https://www.hrw.org/report/2004/02/29/time-torture/assault-justice-egypts-crackdown-homosexual-conduct
Lebanon: https://www.hrw.org/news/2012/08/10/lebanon-stop-tests-shame
Cameroon: https://www.hrw.org/report/2013/03/21/guilty-association/human-rights-violations-enforcement-cameroons-anti
Kenya: https://www.hrw.org/report/2015/09/28/issue-violence/attacks-lgbt-people-kenyas-coast
Tunisia: https://www.hrw.org/news/2016/04/04/submission-united-nations-committee-against-torture-tunisia