LGBTI Indonesians often are at odds with conservative Muslims in their quest for recognition of their human rights.
Those confrontations pose particular difficulties, because Indonesia is the country with the largest Muslim population — more than 200 million, an estimated 95 percent of the total population.
But many disputes beyond just faith-based ones are highlighted in the Indonesian sections of the newly published 2015 edition of the U.S. Department of State's Country Reports on Human Rights Practices. Excerpts below focus on LGBTI rights, but the complete reports cover a variety of human-rights issues, including workers' rights; discrimination against women, children, minorities, indigenous people and others; torture; and civil liberties.
Those reports are all written from the perspective of the United States, although the U.S. is far from blameless with regard to human rights. Among many current examples, at least 14 U.S. states keep unenforceable anti-gay laws on the books;  the United Kingdom has just issued a travel advisory warning about the discriminatory new laws imposed in North Carolina and Mississippi; and the U.S. still struggles to end its historic mistreatment of indigenous people and of racial, ethnic and other minorities.
This blog is reprinting LGBTI-focused excerpts about human rights in:
Excerpts from the recently published U.S. State Department reports from 2015 begin here: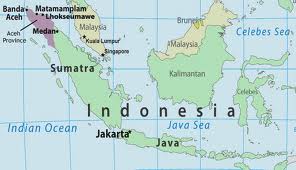 Indonesia
The constitution does not explicitly prohibit discrimination based on race, sex, religion, political opinion, national origin or citizenship, social origin, disability, sexual orientation and/or gender identity, language, or HIV positive status or other communicable diseases. It provides for equal rights for all citizens, both native and naturalized. The government at times failed to defend these rights for some minority communities adequately.
The Pornography Law criminalizes the production of media depicting consensual same-sex sexual activity and classifies such activity as deviant; fines range from IDR 250 million to seven billion ($21,800 to $612,500) and sentences from six months to 15 years with increased penalties of one-third for crimes involving minors. In addition local regulations across the country criminalize same-sex sexual activity. For example, the province of South Sumatra and the municipality of Palembang have local ordinances criminalizing same-sex sexual activity together with prostitution. Under a local ordinance in Jakarta, security officers regard any transgender person found in the streets at night as a sex worker.
According to media and NGO reports, local authorities sometimes abused transgender individuals and forced them to pay bribes following detention. In some cases the government failed to protect LGBTI individuals from societal abuse. Police corruption, bias, and violence caused LGBTI individuals to avoid interaction with police. Officials usually ignored formal complaints by victims and affected persons. In criminal cases with LGBTI victims, police investigated the cases reasonably well, as long as the suspect was not affiliated with the police.
The MUI, the country's top Muslim clerical body, issued a fatwa on "Lesbians, Gays, Sodomy, and Molestation" in December 2014. The fatwa noted that the death penalty is permissible for sodomy and child molestation under Islamic law, and recommended that the government immediately pass legislation "preventing the legalization of the existence of the homosexual community." MUI fatwas have no legal authority in Indonesia and are often ignored, but have in some cases spurred government legislation or crackdowns.
In September a member of the DPR criticized CONQ, an LGBTI NGO, and requested that the Ministry of Communications and Information Technology block a YouTube video collection showing LGBTI life in Indonesia, curated by the group. Although the government took no steps to block the website, CONQ made the video collection private as a precaution to protect the filmmakers.
On October 1, Bali police named an Indonesian Four Seasons hotel employee as a blasphemy suspect for selling a vacation package to a gay couple who held a "marriage blessing" ceremony at the hotel. Police also opened an investigation into the expatriate general manager of the hotel. Local police in Boyolali, Central Java, said they were stepping up security to prevent violence after a local man and transgender women held a marriage ceremony on October 10. On October 16, the Islamic Organization Forum protested in front of the DPRD, and the couple relocated a food stall they owned, fearing it would be attacked.
Sharia Police in Aceh reportedly harassed transgender individuals. In Aceh the local government implemented a new sharia criminal code that imposes a penalty of 100 strokes of the cane for homosexual acts (see section 1.c.). On September 28, two young women were arrested for allegedly being lesbians. As the new criminal code had yet to take effect, they were released into a rehabilitation shelter. NGOs expressed concern, however, that sharia police in Aceh have increased surveillance of the local LGBTI community in anticipation of further arrests under the new criminal code.
NGOs reported that religious groups, family members, and the public sometimes ostracized LGBTI individuals. A 2013 NGO survey found that 89 percent of LGBTI respondents from Jakarta, Yogyakarta, and Makassar reported experiencing some form of discrimination or violence. During 2014 the National Commission on Violence against Women recorded 37 cases of violence against LGBTI individuals.
The antidiscrimination law does not apply to LGBTI individuals, and the government took almost no action to prevent discrimination against LGBTI persons.
LGBTI organizations and NGOs operated openly and frequently held low-key events in public places, although often without proper licenses.
Families often put LGBTI minors into therapy, confined them to their homes, or pressured them to marry. Bullying of children perceived to be LGBTI was common.
In November 2014, unknown assailants attacked participants in a march commemorating International Transgender Day of Remembrance in Yogyakarta. According to the organizers of the march, a broadcast message went out on BlackBerry Messenger before the event encouraging the public to protest any actions commemorating "Transgender Day." At the close of the march, three men attacked six participants, punching and kicking them and beating them with bamboo. The victims suffered bruising on their faces and heads, and one suffered a broken finger.
NGOs documented instances of government officials not issuing identity cards to transgender individuals. A 2013 revision to the Civil Administration Law allows transgender individuals officially to change their gender only after the completion of sexual reassignment surgery. Some observers claimed the process was cumbersome and degrading because it requires a court order declaring that the surgery is complete and is permitted only under certain undefined special circumstances. On May 13, the Kebumen District Court in Central Java approved a request for an official gender change after the claimant provided evidence in court proving she had gone through several surgeries to transition from male to female. The court also granted a name change and gender change in the civil registry.
Transgender individuals faced discrimination in employment and in obtaining public services and health care.