News items excerpted with slight modifications from LGBulleTIn, the dispatch of LGBTI news from around the world produced by ILGA, the International Lesbian, Gay, Bisexual, Trans and Intersex Association.

Another voice for progress in Botswana
The City Council of Gaborone, capital of Botswana, has called for the repeal of the country's law criminalising homosexuality, Kuchu Times reports.
Festus Mogae, the country's former president, has often called for repeal of that law, as have members of LeGaBiBo, Botswana's LGBTI advocacy group.
Emergency relocation in Kenya
A group of 16 LGBTI refugees and asylum seekers from Uganda were recently relocated from Nairobi in Kenya, where they were reportedly facing various attacks by other refugees.
Anti-trans raid in Malaysia
Religious authorities in Malaysia have raided a trans charity fundraising event.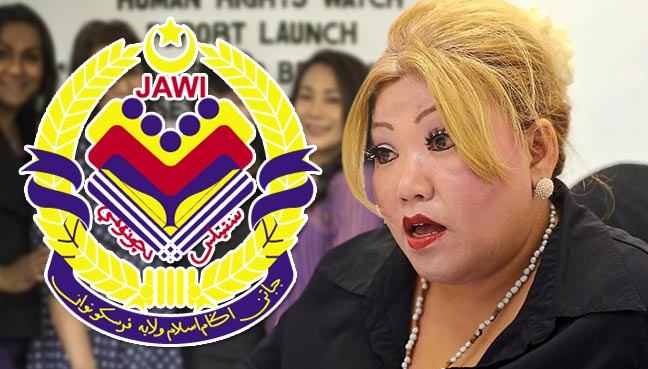 The religious enforcers from the Federal Territories Islamic Department (JAWI) raided a fundraising event held by members of the trans community in Kuala Lumpur.
Authorities claimed that the private dinner party hosted a beauty pageant, thus violating the fatwa issued by a national council that bars Muslim women from joining such contests.
According to human rights defenders who attended the April 3 event, though, only a dinner with a show was taking place when the authorities arrived at the hotel – reportedly without a warrant. Speaking to the Malay Mail Online, lawyer and activist Siti Kasim reported that ten JAWI officers entered the hotel and prevented the 200 dinner guests from leaving. Siti then called the police, and only after their arrival were the guests allowed to leave. However, Siti Kasim and the event organiser were taken to the police station, and the latter was detained.
The raid has been lambasted by human rights activists: "Accusing individuals of being in contempt or defiance of religious authorities for merely standing up for their rights as enshrined in the constitution, is unconstitutional and unjust," the Joint Action Group for Gender Equality has been quoted as saying in a statement. "Moral policing laws have no place in Malaysia."
However, a lawyers' association and the Centre for Human Rights Research and Advocacy said on April 10 that the JAWI officers behaved professionally during the raid and criticized Siti, who they said "shouted ferociously and arrogantly."