THIS ARTICLE WAS BASED ON DOCUMENTS THAT, ON INVESTIGATION, MAY HAVE BEEN FAKED. It has been labeled "FAKE?" rather than simply removed from the blog. As a result, any readers who follow links to it will see the "FAKE?" label rather than merely receiving an "Oops! That page can't be found" error message.
— Colin Stewart, editor/publisher of this blog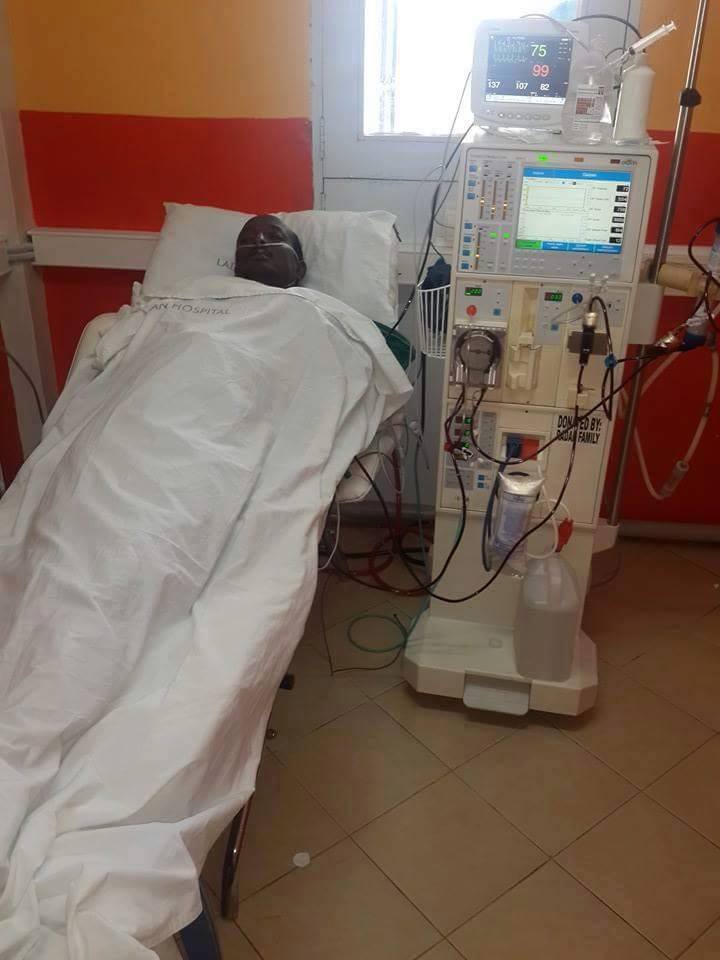 Friends and supporters of the late Muhadh Ishmael, the victim of an anti-intersex attack in early December, are seeking contributions to pay for his funeral and to support measures aimed at persuading Kenyan authorities to seek justice for him.
Contributions to the Muhadh Fund may be made via PayPal. (On the PayPal home page, click on "Send," then fill in the account name "[email protected]"and the amount you want to contribute.
All donations received there before Muhadh's funeral will be transferred to the Muhadh Fund. If you would like to arrange for other methods of contributing, write directly to [email protected]
Muhadh was born with both male and female genitalia. During interviews on Dec. 16 and 17 from his hospital bed in Malindi, on the Kenyan coast, Muhadh said that in early December his family arranged for him to be abducted, stripped and drugged by four men who cut off his penis and then abandoned him in a forest.
He was treated at Malindi District Hospital, where he died of blood loss on Dec. 21.
Muhadh's family has refused to accept his body for a funeral. The mosque that his family attends says it has no record that such a person ever attended its services. (Muhadh said that his family would not allow him to attend.)
These are the projected costs of his funeral:
Hospital bill, which must be paid before his body is released: 25,780 Kenyan shillings (about US $252).
Transport from the hospital to the morgue: 1,000 Ksh.
Morgue charges of 400 Ksh per day starting Dec. 21: Currently 1,600 Ksh.
Kilifi County government's public cemetery space for burial: 500 Ksh.
Pair of bed sheets in which the body will be wrapped, avoiding the cost of a coffin: 1,500 Ksh.
Transportation of the body to the cemetery: 1,000 Ksh
Gravediggers and grave marker: 1,500 Ksh
These are the projected costs of arranging for the funeral and preparing measures aimed at persuading Kenyan authorities to seek justice for him:
Post mortem by a pathologist in the presence of a witness and a police officer who would investigate the case after it is officially

reported to the Directorate of Criminal Investigation:

5,000 Ksh.
Transportation for Joseph Odero, who interviewed Muhadh at the hospital, who will help arrange for the funeral, make an official report to police about the crime and press police to investigate: 6,000 Ksh.
Accommodations for Joseph Odero: No charge. He will be staying with Muhadh's friends.
Total: 43,880 Ksh (about US $430) today, increasing by 400 Ksh per day.
Unless family or friends make arrangements for a burial, any unclaimed body  is stored in the morgue for six months to a year, at which point it is buried in a mass grave.
To avoid that, please contribute to the Muhadh Fund via the [email protected] account on PayPal.
Related article