The Refugee Law Project (RLP) in Uganda is about to resume its work with refugees and asylum seekers after a 10-month suspension.
RLP,  a community outreach project of the Makerere University School of Law, was established in 1999 to provide legal aid to asylum seekers and refugees in Uganda. The Ugandan government ordered it to cease operations last March in the basis of   allegations that it was promoting homosexuality under the guise of human rights work.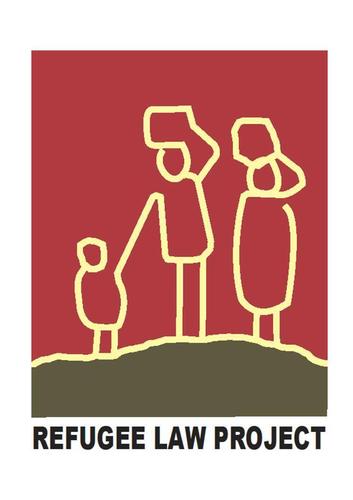 In addition, last July Ugandan police raided RLP offices, which also housed the Civil Society Coalition on Human Rights and Constitutional Law, the coalition of LGBTI rights groups opposed to Uganda's Anti-Homosexuality Bill.
The shutdown and the raid were two of many anti-gay initiatives that occurred in the increasingly hostile environment that flourished after the signing of the Anti-Homosexuality Act last February. The law was overturned last August.
RLP negotiated late last year with the Ugandan Department of Refugees and reached a formal agreement on Jan. 9 to allow its work to resume.
The project held its first informational meeting on Jan. 22 and plans to resume services to refugees on Jan. 27.
Makerere University researcher Stella Nyanzi stated on Facebook:
As a Ugandan researcher whose work also involves exploring the gender dimensions, sexual and reproductive health of forced migrants living in our country, I prize the diverse activities of RLP. I specifically value the different forms of knowledge they generate through their Working Paper Series, Film and Documentaries, Posters and Billboards, seminars and workshops.

As a former refugee-child, I commend this project for offering direct support to individuals experiencing the challenges of forced migration.

As a sexual rights activist, I appreciate the leadership and coordination roles they play within our movement for the actualisation of the human rights of diverse sexual and gender minorities.
RLP stated in a press release:
Dear Friends, Colleagues and other Stakeholders,

As many of you will be aware Refugee Law Project's direct work with refugees and asylum seekers in the refugee settlements was suspended on 14 March 2014 following allegations that RLP was promoting homosexuality under the guise of human rights promotion and protection. This suspension was subsequently extended to our offices in Kampala on 20 May 2014.

Following many months of discussion with Government, we are now pleased to inform you that a Memorandum of Understanding between the Office of the Prime Minister – Department of Refugees, and the Makerere University School of Law – Refugee Law Project, was drawn up and agreed upon in principle in December 2014, and finalized on 9 January 2015.

To mark the re-opening of services to refugees, RLP today (Thursday 22 January 2015) held its first Information Session of 2015. Please to go to our Facebook page to see images of the event.

We look forward to resuming direct services to refugees on Tuesday 27 January 2015, and to communicating regularly with you about our refugee related activities in the course of this year.

We take this opportunity to thank all those who, throughout this period, provided Refugee Law Project with unwavering support, guidance and encouragement. We are truly grateful.
Related articles