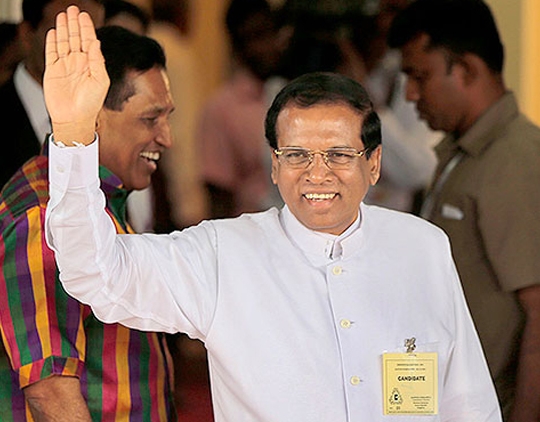 LGBTI activists in Sri Lanka hope that a new group of reform-minded leaders who took office early this month will move the country closer to repeal of its ancient anti-gay law.
"We are confident they will do the right thing," said Rosanna Flamer-Caldera, executive director of the Sri Lankan LGBTI group Equal Ground.
Kaleidoscope Australia expressed similar optimism, stating in a news release  on Jan. 19 that it "welcomed the election of a new reformist government in Sri Lanka.
"The new Government under President Maithripala Sirisena brings an expectation that it will mark a radical change to the 10-year authoritarian rule of former President Mahinda Rajapaksa and a hope that repeal of the nation's repressive anti-gay laws may now be possible."
Sri Lankan law, inherited from its years as a British colony, makes same-sex intercourse punishable by prison sentences of from 10 to 20 years.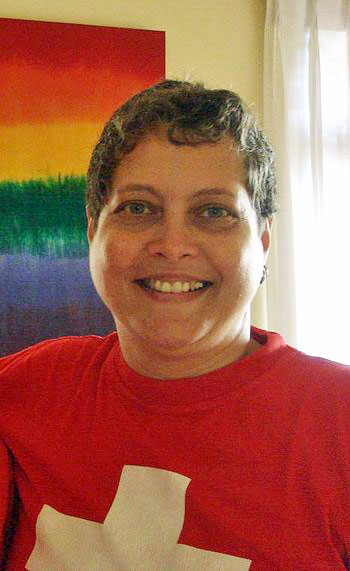 Flamer-Caldera of  Equal Ground commented:
"These are really early days for the new President and Prime Minister and the newly appointed Cabinet.

"However, we are confident they will definitely make moves to secure everybody's civil liberties sooner rather than later. Already, people feel less threatened and we are now able to voice our opinions quite freely without fear.

"We have been working closely with many of the new Ministers and Deputy Ministers these past few years and we are confident that the time is close for an overall change in the Constitution and the Legislature which will allow LGBTIQ citizens of this country to live free and fulfilling lives without fear and discrimination.

"The bottom line is we can work with this Government, we do not fear this Government, and we wholeheartedly support this Government. We are confident they will do the right thing!"

Dr. Paula Gerber (Photo courtesy of Monash.edu)
Dr Paula Gerber, president of Kaleidoscope Australia, observed:
"I was in Sri Lanka in 2013, at the time of the Commonwealth Heads of Government meeting and witnessed first-hand the repressive nature of the previous government.

"Prospects for reform looked very bleak then. With a new reformist government in place, I am feeling more optimistic that progress can be made in respecting the human rights and dignity of LGBTIQ Sri Lankans."
Equal Ground is working to achieve a number of goals:
Decriminalisation of same-sex sexual conduct between consenting adults;
Enactment of legislation to prohibit discrimination on the basis of sexual orientation and gender identity;
Introduction of hate crimes legislation; and
Development of policies and programs to protect LGBTIQ people from vilification.
Last year, Kaleidoscope Australia worked together with Equal Ground to present a report to the UN Human Rights Committee.  A quarter of the countries that criminalize LGBTI are Australia's neighbours. Nine are in the Pacific region and twelve more are nearby, in Asia.
Could Sri Lanka be the next country to decriminalise homosexuality?
About Equal Ground and the Kaleidoscope Australia Human Rights Foundation:
Equal Ground is a non-profit organisation seeking human and political rights for the Lesbian, Gay, Bisexual, Transgender, Intersex and Questioning (LGBTIQ) community of Sri Lanka.
They are committed to creating a safe space for all LGBTIQ individuals and to providing opportunities for self-help including mental well-being, economic, social and political empowerment, access to health, education, housing and legal protection for the LGBTIQ community. For further information, see the group's web site or its Equal Ground blog.
Kaleidoscope Australia Human Rights Foundation is a not-for-profit organisation committed to promoting and protecting the human rights of lesbian, gay, bisexual, transgender and intersex people in the Asia Pacific region.
They write independent 'shadow' reports for the UN Human Rights Committee's review of neighbouring states' compliance with the International Covenant on Civil and Political Rights, and the UN Human Rights Council's regular Universal Periodic Review of the human rights record of member nations.  For more information, visit their web site at www.kaleidoscopeaustralia.com .
Related articles: