By Kikonyogo Kivumbi
Human rights activists are focusing on Uganda's Industrial Property Act of 2014 in hopes that the new law can help rather than hinder the fight against AIDS, especially in the LGBTI community.
Activists say that LGBTI people and other vulnerable populations that currently bear the brunt of HIV/AIDS must be at the centre of the implementation of programmes pertaining to affordable access to medicines and diagnostic tools, which may be affected by the new law as it establishes a national patent registry.
Human rights and non-discrimination should play a central role in the implementation of the act, says Prossy Sonko, an activist with the Uganda Health and Science Press Association (Uhspa Uganda), a gay activist group.
At issue: access to affordable HIV drugs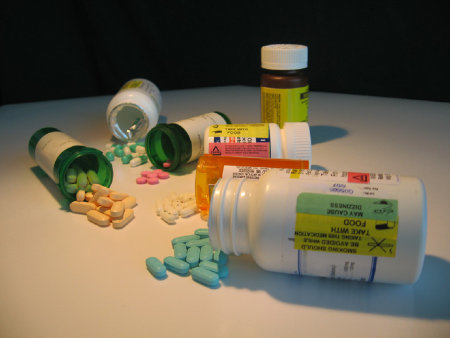 The act should be used to expand the availability of low-cost generic medicines for treating HIV, including antiretroviral (ARV) drugs, activists said.
"Uganda relies on over 70 percent generic medicines," Sonko said. "The act should help LGBTI and vulnerable groups with sustaining the accessibility of generics, but also enable communities to have improved access to patented second- and third-line antiretroviral drugs."
The high cost of patented second- and third-line ARV drugs has led to the deaths of HIV-positive Ugandans who were only provided with generic first-line medications, health activists said.
Because of the new law, Uganda "now has a law that promotes the production and importation of generic medicines," the International Health Partnership advocacy group stated.
But other health advocates said they fear that the new law could restrict the availability of generic drugs instead of helping to provide them where they are needed.
The law is taking effect in the context of international disputes over free-trade regulations that health advocates at GNP+ and MSMGF have opposed while the World Trade Organization and pharmaceutical companies have favored. Anti-AIDS advocates fear that granting lengthy international patent protect for medications would effectively ban countries like India or South Africa from manufacturing much cheaper generic versions of needed second- or third-line ARV drugs, making them unavailable to much of the Global South.
Patient advocates say that the act should be used to foster LGBTI-friendly prevention, care and support services, with adequate health supplies and enhanced diagnostic tools, but so far that has not been part of the discussion.
Among other provisions, the law allows researchers to use patented medications without the patent-holder's approval.
The law could be used to improve access to technology that's used to monitor the condition of HIV-positive patients and prescribe the most appropriate treatment, said Prossy Nanyanzi, an HIV/AIDS activist with the Ugandan Consortium of Advocates on Access to Anti Retroviral Treatment (CAAT).
"Ideally, the law should help guide public health policy on getting enough viral load monitoring machines in public health facilities. They [the machines] are badly needed," she said.
Among the country's more than 110 districts, some districts in upcountry towns with an average population of about 40,000 have no viral load monitoring machines.
"In other districts, the machines have long broken down. Medical workers rely on CD-4 counts to put people on second-line treatment in many rural health facilities. The ideal would be a viral load test,"  Nanyanzi said.
Uhspa Uganda has started consultations with the Ugandan gay community and health rights activists to come up with a simple analysis of the Act and with recommendations about how human rights can be incorporated into its implementation.
Uganda's anti-LGBTI laws and policies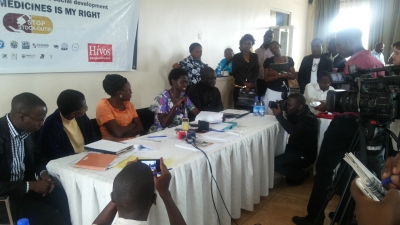 The Industrial Property Act is one a several new Ugandan laws that  Uhspa Uganda and its partners fear could restrict the human rights of LGBTI people and hinder the fight against AIDS.  Those laws include the  HIV/AIDS Prevention and Control Act, the Anti Pornography Act and the Narcotics Law.
Although the Anti Homosexuality Act was annulled by Uganda's Constitutional Court in August 2014 on technicalities, a copy of a proposed new anti-gay bill has recently been leaked to the press.  Activists worry that it will be tabled in the Ugandan Parliament in the first quarter of 2015 as the 2016 presidential election nears and parliamentary political fever heats up.
Gay rights activists believe that these laws and proposals have weakened  Uganda's battle against AIDS.
Among countries that have been struggling against HIV for a long time, Uganda is now one  of a small minority that are reporting rising HIV rates. In Uganda, the percentage of people with HIV has risen from 6.4 percent to 7.3 percent between 2006 and 2012. The Ministry of Health's estimate of new cases has also increased between 2005 and 2011. Among each of the nations designated as a "Focus Country" by U.S. President's Emergency Plan for AIDS Relief (Pepfar), only Uganda is reporting a rise in new cases of HIV.
Many factors contribute to these alarming statistics. Among them:
Not enough money is invested in effective, evidence-based HIV prevention targeting most at-risk populations such a sex workers and men who have sex with men (MSM).
The political and legal environment promotes intolerance and hatred, curtailing efforts to ensure positive health, dignity and prevention, especially among vulnerable populations.
Rates of condom use in Uganda declined sharply between 2005 and  2011 — down from 47 percent to 29 percent, as reported by women; from 53 percent to 38 percent, as reported by men.
Necessary LGBTI safer-sex supplies such as condoms and lubricants are now seen as tools of homosexuality and can be used in court as evidence against people facing prosecution on the basis of their actual or alleged sexual orientation.

Sign at Ugandan school conveys a pro-abstinence message. (Photo courtesy of Avert.com)

Uganda also spends more on "abstinence and being faithful" programming than other countries in the region, which have declining incidence. These programs are popular with many religious leaders, despite the lack of evidence that they actually reduce the spread of HIV.
MSM and other criminalized populations such as sex workers are at dramatically increased risk of HIV infection in Uganda.
A recent study by Makerere University working with the U.S.  Centers for Disease Control and Uganda's Ministry of Health  showed that HIV prevalence among MSM in Uganda's capital, Kampala, is 13 percent, more than three times the average prevalence among heterosexual men in Kampala (4.1 percent) and about twice as high as the national average of 7.3 percent.
Intolerance, discrimination, fear and lack of prioritization mean prevention and treatment services for these communities are almost nonexistent, despite the fact that UNAIDS (the Joint United Nations Programme on HIV/AIDS) issued guidelines in 2012 that key populations should be prioritized by all nations to bring the pandemic under control. This endangers not only them but also the Ugandan population at large, since sexual relations spread HIV infections from MSM and sex workers to the general population.
Kikonyogo Kivumbi is the executive director of the Uganda Health and Science Press Association.
Related articles