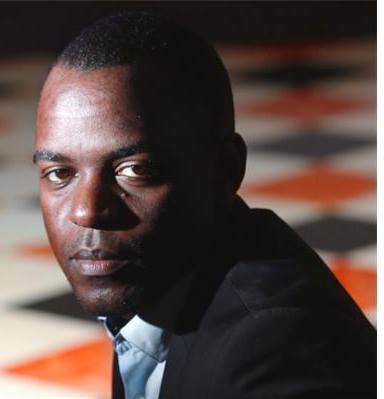 Frank Mugisha is in the UK doing interviews to urge LGBT and other human rights groups to keep up the pressure on Uganda's government.
Dr. Mugisha, the Executive Director of Sexual Minorities Uganda (SMUG), is one of the most well-known LGBT activists from Uganda. He has won the Thorolf Rafto Memorial Prize from Norway, and the Robert F. Kennedy Human Rights Award, both for his activism, both in 2011.
It was really important to have international pressure last year when the anti-gay bill was at issue.  He said:
"There was a lot of pressure from the Ugandan local communities that I work with, human rights organisations and the LGBT community. But I also want to say that there was a lot of international pressure that put my (country's) government in the spotlight and that meant the government could not interfere with the court decision."
Now that the "Prohibition of the Promotion of Unnatural Sexual Practices Bill" is before Parliament, it's essential that the international community keep up the pressure. He said:
"We need to engage everyone"… International pressure is important because it created a climate that we would not have seen without it.

"The international community does respond to so many things, and I think when they don't respond, when they only respond at the end, that creates a problem. It has to be constant, … don't let the momentum down, if they only respond whenever it's at the peak, then the Ugandan government and the Ugandan public's response will be: oh, this is only an issue of western importance."
Despite the fact that the former very harsh Act has been ruled unconstitutional by the Supreme Court, LGBT Ugandans continue to suffer.
"We have documented over 100 cases of people who have been arrested but no one has ever been convicted by law. This law is mostly used for blackmail and extortion," Mugisha said.
And, Dr. Mugisha puts the blame for his country's state of mind directly on foreign evangelicals.  He stated:
 "All the time, you see evangelicals flying into Uganda spreading homophobia, so the pressure on the evangelicals should be constant….In Uganda, Christianity has been chained together with culture and if you try to separate the two, it becomes a problem."
Click here to see today's interview on CNN
Click here to see the interview on the UK's channel 4 
Click here to read today's story in Pink News
Related articles