Activists in Cameroon are preparing an appeal to the government of Cameroon, seeking an end to violence against LGBTI people and those who defend their human rights.
That appeal, which follows an investigation of anti-gay repression in Cameroon, is scheduled to be presented to the U.N. Human Rights Council in September.
The activists urge the government of Cameroon to:
Protect freedom of assembly, association and expression for all. No one should be prevented from holding a meeting or organizing an event based on the fact that it implies the discussion of sexual orientation or gender identity;
State publicly through the Interior Ministry that attacks against LGBTI gatherings will not be tolerated.

In a report, the groups say they found that, during last year's U.N. Human Rights Council review of Cameroon, a climate of fear surrounded Cameroon's defenders of LGBTI rights, who were described in Cameroon as agents of the West who were dishonoring their country by their actions on behalf of LGBTI people, who were seen as not deserving to live.
Yet, even while a homophobic group in Cameroon publicly harassed homosexuals and their supporters last year, the Minister of Communications insisted that homosexuals and their supporters were in no danger.
In truth, associations defending human rights in Cameroon continue to be the target of intimidation and persecution, and especially those groups that defend the human rights of LGBTI people.


Some examples:
On July 15, 2013, Eric Ohena Lembembe was found beaten to death in his home in Yaoundé. Lembembe was executive director of  the Cameroonian Foundation for AIDS (CAMFAIDS) and a  journalist committed to defending the rights of LGBTI people. The government conducted only a minimal investigation of his murder, which included harassment of Lembembe's family and colleagues. (See separate article on the investigation.)
On April 5, 2013, unidentified assailants tried to kidnap the son of Maximilienne Ngo Mbe, executive director of the Human Rights Defenders' Network in Central Africa (REDHAC). She was also threatened with death. In September 2012, men in Cameroonian security forces uniforms kidnapped and raped her niece.
On June 1, 2013, the headquarters of REDHAC in Douala were burglarized.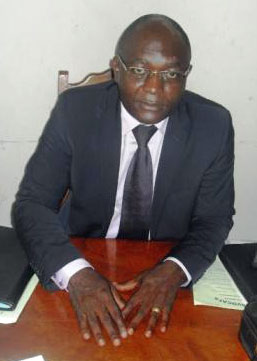 On June 16, 2013, the offices of Michel Togué, who defends LGBTI clients, were burglarized. His laptop, passport, confidential court records and USB keys were stolen. In addition, Togué has received repeatedly death threats targeting his children.
On  June 26, 2013, an arsonist struck the Douala headquarters of Alternatives-Cameroon, one of the country's oldest organizations defending the rights of LGBTI citizens. In the fire, furniture and the files of HIV-positive patients were destroyed.
The renewed appeal for protection for human rights defenders is being made in collaboration with the International Federation of Human Rights Leagues (FIDH) on behalf of five Cameroonian groups — the Association for the Defense of  Homosexuals (ADEFHO), CAMFAIDS, Alternatives Cameroon, REDHAC, and the House of Human Rights of  Cameroon  (MDHC).
The appeal is based on research in Cameroon from June 16, 2013, to May 31, 2014, by  Cameroonian human rights associations and a research trip in January by FIDH and the World Organization Against Torture (OMCT).
The groups' fact-finding mission concluded that inaction by Cameroonian authorities encourages acts of persecution and retaliation against defenders of LGBTI people's rights.
Related articles