[Update: "March 7 protests to focus on Nigeria's anti-gay law."]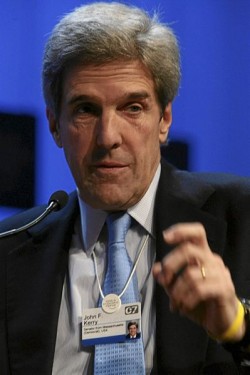 International protests against Nigeria's new anti-gay law have met with the type of rejections that by now are standard — that they are irrelevant because they come from outside Africa and/or from homosexuals.
"Gays all over the world are mobilising for actions against Nigeria over the Same Sex Prohibition Law signed by President Goodluck Jonathan last week," reported the Osun Defender, which claims to have the sixth most-visited newspaper Web site in Nigeria.
It described the opposition to the law from U.S. Secretary of State John Kerry as coming from "the leading gay nation on earth."
The Osun Defender also listed "10 steps gays are going to take against Nigeria in the coming days," citing 10 protests proposed by O-blog-dee advocacy blogger Melanie Nathan, who proposed actions such as letters to presidents Obama and Jonathan, boycotts of Nigerian products, and protests outside Nigerian embassies.
Similarly, for an article on people's responses to the new law, the Nigerian newspaper Punch started with this summary:
"As President Goodluck Jonathan defied Western pressures and signed into law the bill proscribing same-sex relationships, homosexuals in the country have started to express their concerns over the provisions of the law."
Many Nigerian writers have called the law a ploy to distract attention from the country's problems.  But few predict that the ploy will fail.  Commentator Abimbola Adelakun, for example, expressed his support for sexual minorities in Nigeria, but also called the enactment of the law "a well-calculated move from a politician who wants to win popular support for 2015 elections."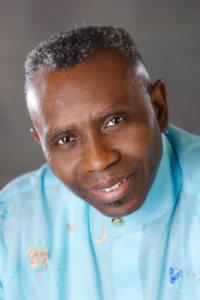 Pastor Ayo Oritsejafor, president of the Christian Association of Nigeria, praised the new law, focusing on the provision outlawing same-sex marriage rather than on its elimination of the right of association for LGBT people. He said:
"We call on all those talking about human rights and international conventions to remember that there is always a limit to certain rights and that those who go out of their ways to overstep the limits now know the consequences of their actions.

"Human rights without limit are recipes for the destruction of any society. The culture and morality of a people must be taken into cognizance because it is important to remember that culture and morality are intricately linked with each other. By the beliefs of most Nigerians, same sex marriage is offensive to us as a people."
The Nigerian newspaper Vanguard reported that "Nigerians yesterday reacted angrily to US criticisms of the country over the anti-same sex bill signed into law by President Goodluck Jonathan, Monday, saying that Nigeria will not become the modern day Sodom and Gomorrah in the name of human rights."
Jonathan's senior special assistant on Islamic affairs, Alhaji Tahir Umar, said the law was "a triumph for the administration, which had been working hard to ensure greater understanding and promotion of peace and harmony among Muslims and Christians."
Vanguard did report the position of the European Union's managing director for Africa, Nicholas Westcott, in an article entitled "GAY LAW: We're not imposing our culture on Nigeria, says EU":
Nicholas Westcott

"We are not telling Nigeria what kind of legislation it should have, that is for Nigerian people. We are not advocating that homosexuality or same sex marriage should be recognised. We are not trying to impose our morality or our culture; Nigeria has its culture, Nigeria has its approach of doing things and there should be mutual respect.

"We are concerned about the human rights and freedoms of all Nigerians as enshrined in Nigeria's own constitution and as enshrined in international conventions to which Nigeria is a party.

"And our concern is that this Act contravenes some of those provisions and puts at risk some of the fundamental freedoms that all Nigerian people should enjoy – the freedom of expression, the freedom of association, etc. That is our concern.

"But I think all minorities will be concerned about that, not just gay community, but all minorities, to respect their freedom guaranteed by international convention, by Nigeria's constitution. It will be for Nigeria to respond to this concerns but I have to express them."
The Catholic archbishop of the Nigerian city of Abuja, John Onaiyekan, expressed differing  opinions about different section of the law. He praised it as a defense of marriage and said he was "elated" that Jonathan signed it.
But he said that "criminalising homosexuality and gay practices negates the doctrine of compassion, arguing that the affected persons deserve compassion" and should not be ostracized by the church, The Nation reported:
"I am worried that the law criminalises homosexuality, that once a man holds another man's hand in the street, they are arrested, prosecuted, tried, convicted and jailed. For me, this is counter-productive."
Related articles