The lure of affiliation with the European Union has persuaded Moldova's parliament in the capital city of Chisinau to cancel a new law that had banned "gay propaganda."
Agence France-Presse reported:
Lawmakers in the former Soviet country voted narrowly to overturn legislation passed in June that would have made it illegal to distribute information about homosexuality to children.

They voted to remove a clause that barred the promotion of "relationships [other] than those linked to marriage and the family", which had been strongly supported by the Orthodox Church in the majority Christian country.
Radio Liberty reported: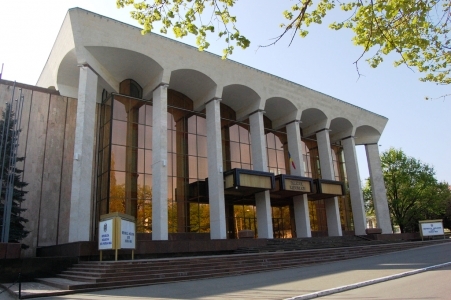 The decision on October 11 was made by lawmakers while dozens of Orthodox priests and Communist lawmakers were blocking the entrance to the Palace of the Republic in Chisinau, trying to thwart the parliament session.

The lawmakers entered the building through the back door.

The Orthodox faithful were protesting the parliament's discussion of a European Union-backed law on nondiscrimination that would guarantee the rights of Moldova's gay citizens.

They insisted that Moldova's existing legislation, which envisages penalties for the propagation of extramarital or homosexual relations, should remain unchanged.

Chisinau hopes to be offered an EU Association Agreement at the Eastern Partnership summit in Vilnius next month.
Gay Star News reported:
Moldova is still plagued with widespread discrimination against sexual minorities, as a feature article in Global Post points out.
Related articles