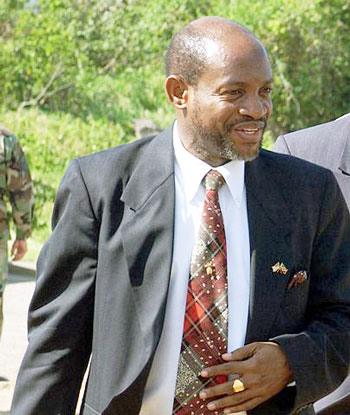 The Prime Minister of St. Kitts and Nevis AGAIN calls for a review of archaic anti-sodomy laws in the Caribbean. HOWEVER, he fails to take any action in this regard in his own country.
The Guardian reports:
St Kitts-Nevis Prime Minister Dr Denzil Douglas, says the newly-installed Caribbean Public Health Agency's (Carpha) first course of action will be to examine "archaic laws" which criminalise certain activities. Douglas is the Caricom leader with responsibility for human resources, health and HIV/Aids.

He made the comment after the official launch of the agency, which is composed of five former Caribbean agencies, among them Carec, at the National Academy for the Performing Arts (NAPA), Port-of-Spain, on Tuesday.

During an interview with the T&T Guardian, Douglas said:

"I think there are some miles we still have to cover. "One of the areas is the continuing stigma and discrimination that we have against persons who are living with or associated with HIV/Aids. We believe this has been elevated as a human rights issue and to a large extent it comes from people's own sexual orientation and the acceptance and non-acceptance of Caribbean people to the rights that people have."

Douglas said one of the first steps taken would be to examine the laws within various territories.

"One of the important initiatives we shall be pursuing is to look at those archaic laws which, still to a large extent, criminalise certain activities, which we believe are causing those who have HIV/Aids to be driven underground and not coming forward for testing and the appropriate management and care that they deserve," he added.
Under the current laws of St. Kitts and Nevis, same-sex intercourse between men is punishable by up to 10 years in prison.
St. Kitts and Nevis is one of 11 countries in the Caribbean or bordering on it that have anti-gay laws. The others are: