The government of Malaysia shows no sign of curtailing its cultural offensive against LGBT people, which includes this year's government-sponsored anti-gay musical that is touring the country and last year's ludicrous list of gay "symptoms."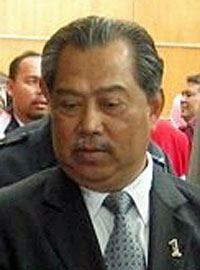 Muhyiddin Yassin, who is the country's education minister, deputy prime minister and deputy chairman of the Barisan Nasional ruling party, this week "warned Malaysian Muslims of two challenges facing them today — the alleged spread of the lesbian, gay, trans-sexual and bisexual (LGBT) movement, and demands for freedom of religion among the Malays," according to The Malaysian Insider.
He said both were "efforts by foreign influences who are trying to divide the Muslims in the country, backed by masterminds from among Malaysian Muslims themselves." The news website added:
"Muhyiddin warned Muslims today of LGBT advocates who are said to be 'poisoning' the minds of Muslims to accept 'deviant practices' in the name of human rights.
Gay Star News provided background on the minister's comments:
Last year Muhyiddin told a counsellors' conference that their profession was need to 'curb this negative phenomenon from spreading in our community'.

The LGBT rights 'movement' in Malaysia stalled after the police broke-up the Seksualiti Merdeka (sexualities rights) festival in November 2011.

A leading LGBT rights activist said in an interview with Gay Star News in January that they had decided to 'lay low' because any activities they plan are misrepresented by politicians.

'At the moment the government are looking for any opportunity to create a media storm. And we don't want to give them that. So our strategy is to lay low for a while,' said Jerome Kugan, one of the co-founders of Seksualiti Merdeka. 'We don't want to give the government more fuel in their anti-gay rhetoric.'

Kugan said the group would plan another Seksualiti Merdeka festival after the general election, which has been called for 5 May.
Last year, the education ministry unveiled plans to educate parents on how to "prevent, overcome and correct symptoms of homosexuality in children."
Deputy education minister Mohd Puad Zarkashi called LGBT "a social illness" and warned: "Just like drugs, a lack of awareness will cause LGBT to spread."
In 2011, the government set up a camp to "correct the effeminate behaviour" of schoolboys, the Guardian reports. Last year it endorsed a much-mocked guide for recognising gay and lesbian "symptoms" in youth, including V-necked clothing.
This year, it is running parenting workshops on curbing LGBT behaviour presided over by the deputy education minister Mohd Puad Zarkashi, who has called LGBT "a social illness" and warned, "Just like drugs, a lack of awareness will cause LGBT to spread."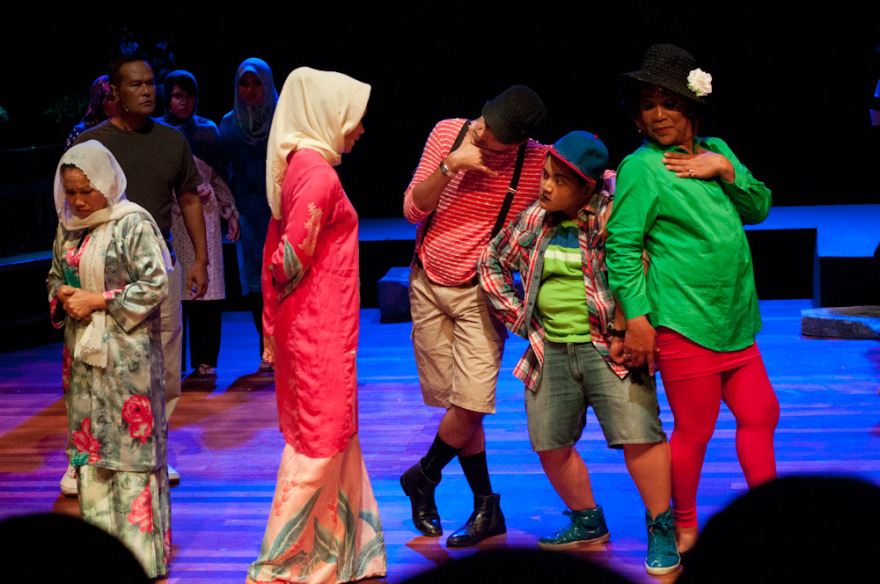 This year, a government-sponsored musical has been touring the country to "warn young people about the perils" of being LGBT. As the Guardian reports:
Asmara Songsang (Abnormal Desire) follows the lives of three LGBT friends who throw loud parties, take drugs and have casual sex, thereby incurring the wrath of their religious neighbours, who attempt to reintroduce them to the teachings of Islam. Those who repent [and turn straight] are spared, while those who don't are killed in a lightning storm. …

The musical features some of Malaysia's most famous TV actors and opened this month at the national theatre in the capital, Kuala Lumpur. It has since toured schools, universities and teacher-training colleges – with free tickets provided..
Under Malaysian law, sexual activity between men is punishable by up to 20 years in prison.  In several Malaysian states, sharia law is in effect, providing for three years in prison for any same-sex activity.
Related articles