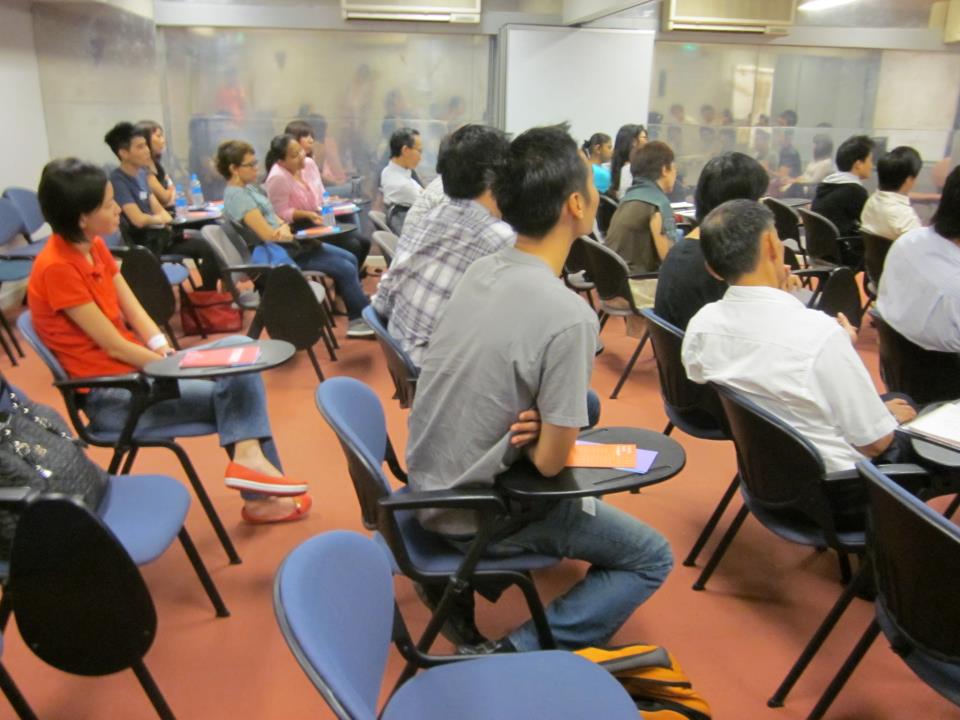 Oogachaga Singapore, a counseling service for LGBTQ people, this week helped to run two events aimed at developing a broader community understanding of LGBTQ people in Singapore, where a law against sexual relations between men is currently being challenged in court.
On Feb. 28, a two-hour workshop for working professionals in the social service sector was attended by 41 participants. They were given the opportunity to understand basic definitions related to LGBTQ, the issues faced by the community in Singapore and how to work with their LGBTQ clients.
On March 2, the second part of the "Understanding the LGBTQ community in Singapore" program was a tour of various LGBTQ and LGBTQ-friendly spaces. The participants visited Action for AIDS, DSC Clinic and Oogachaga Singapore. At Oogachaga, Charmaine Tan also introduced Pelangi Pride Centre, which had been booked for another event.
Highlights of the day were a panel sharing session and small-group session in which the participants interacted with 11 representatives from the LGBTQ community.
For many of the social service professionals, this was the first time they had met an openly LGBTQ person, which could give them some insights on how to attend to their LGBTQ clients in future.
More such training sessions will be planned in the future.
Related articles