After Christian pastors from Canada and Jamaica assembled last week to prepare for an anti-Carnival, anti-homosexuality parade next fall in Jamaica, Caribbean LGBTQ rights activist Jessica Joseph made clear why their ideas about LGBTQ people are harmful.

Her letter about a Canadian pastor's homophobic comments is printed below.
She was responding to the comments by Toronto's Jesus in the City Parade organizer, Pastor Ayanna Solomon, in a Jamaica Gleaner article, "Church Planning Massive Parade to Counteract Carnival." An excerpt from that article is here:
Church Planning Massive Parade to Counteract Carnival


Worshipper at Jesus in the City organizational breakfast meeting at Knutsford Court Hotel in Kingston, Jamaica, on March 8. (Ian Allen photo courtesy of The Gleaner)

As a direct counteraction to the annual carnival road march that some say contributes to havoc in Jamaica, the local church community is fine-tuning plans for a massive parade in the Corporate Area on October 27 this year.

The event is months away, but organisers, Maranatha Ministries, anticipate a mega turnout of thousands from every denomination — an idea copied from an event in Canada called Jesus in the City, Toronto, hence the chosen name for the parade, Jesus in the City, Jamaica.

Canadian pastor Ayanna Solomon, president and founder of Jesus in the City, told The Gleaner that during their marches, carnival revellers unknowingly pay homage to Satan.

"The Devil was the worship leader in Heaven who eventually began leading people to worship him. When revellers dance on the streets, that is a form of worship, and people don't realise it. As they express passion for lust, something is released in the atmosphere that condones certain lifestyles, even homosexuality," Solomon claimed.

According to Maranatha Ministries pastor the Reverend Bobby McIntosh: "Jamaica is faced with the most serious crimes, and the Church has no response. If there was ever a time, now is the time for the Church to come together. Carnival takes centre stage and is a celebration of flesh and immoralities. …

This is Jessica Joseph's letter in response to Pastor Ayanna Solomon's homophobic remarks:
Some

LGBTQ people will die because of your words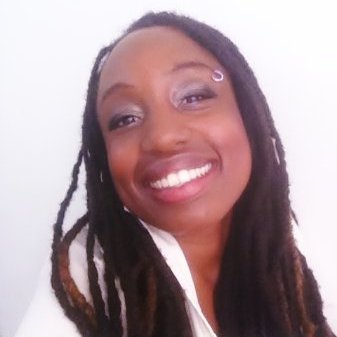 Jamaica just had a State of Emergency due to violence and unrest. International news agencies have reported on it. It is still the island from which people like Stacy Ann Chin, a renowned human rights activist, had to flee many years ago, after being brutally gang-raped because she was accused of being a lesbian.
It is an island where — like quite a few other islands, Trinidad and Tobago, St. Vincent and the Grenadines, and Barbados — LGBTQ people are vulnerable to abuse and violence due to homophobia. [See "Jamaica: Unchecked Homophobic Violence" by Human Rights Watch.]

Make no mistake: You flying down from your First World country and blaming Jamaican LGBTQ people for the island's ills will satisfy lots of frustrated, oppressed people who are very eager for a simple scapegoat for their tribulations, which are caused by very complex factors. Long after you return to your comfortable, protected existence in Canada where LGBTQ people are protected, you would have left in your wake the seeds of hatred towards the LGBTQ community in Jamaica.
Some LGBTQ people will die because of some righteously motivated or overreacting homophobe got inspired by your words. It will be far from you as you will be relaxing in the First World, liberal, human-rights Canadian utopia that many Jamaican LGBTQ people are trying to flee to. 

How would the Canadian government react, though, to one of its citizens contributing to hateful rhetoric about a vulnerable group in a foreign country? What does this do to Jamaican-Canadian relations?
If that is difficult to grasp, perhaps let me put it another way. If a Canadian Muslim travelled to Pakistan to scapegoat a minority group there, resulting in an uptick of violence, discrimination and more refugees from that place fleeing persecution, what would the Canadian government think about that? Is someone's religious career more important than another person's universal human right to feel safe in their own country? Questions to ponder. 

Now is the time to rally together, to learn to understand one another. Now is the time to fight violence against women, children and vulnerable minorities. Now is the time to go after pastors and priests and powerful men trafficking and raping children! Now is the time to protect the environment and build resilience to the increasing natural disasters and rising oceans that are already affecting vulnerable Caribbean economies. Now is the time to deal with youth violence and poverty and children making children. Now is the time to deal with Jamaica's poor ratings on the Corruption Index, the greed of the rich, which is keeping people in poverty. Now is the time to deal with the lack of proper health care. Now the time to deal with the lack of opportunities for advancement for many.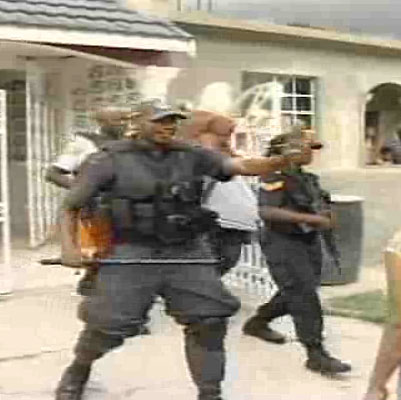 What are your strategies for solving those problems? Railing against the fact that not everyone in Jamaica is heterosexual solves these problems how? Isn't there enough animosity and hatred and abuse of those who aren't heterosexual? You really believe what the world needs now is more murders of LGBTQ people, more boys bullied for being a little girly, or girls sexually targeted and harassed for being tomboys? Or more violent, ineffectual exorcisms of gay demons, leaving the subject permanently scarred from the experience. That's just what Jamaica needs, right?

My name is Jessica Joseph, and after being forced to leave home at 19, I was very closed off from anything related to religion. I had survived an extraordinary amount of religious abuse within my Jehovah's Witness family for my sexual orientation. It had become so commonplace, I begun to expect that it was what I deserved. It was the only way to balance the awkwardly inhumane equation in my mind. I must have deserved the large raised red welts from a belt all across my back and criss-crossing my arms. I brushed it off when a teacher at my high-school asked me about them. I made excuses for my parents when the school principal Jean Bahadur (originally from Jamaica, actually), called me to her office to question me about them. It was only the horror in their eyes and incredulity in their voices that snapped me out of that self-hate. Wait! You mean, I did not deserve to be treated like this, no matter who I was?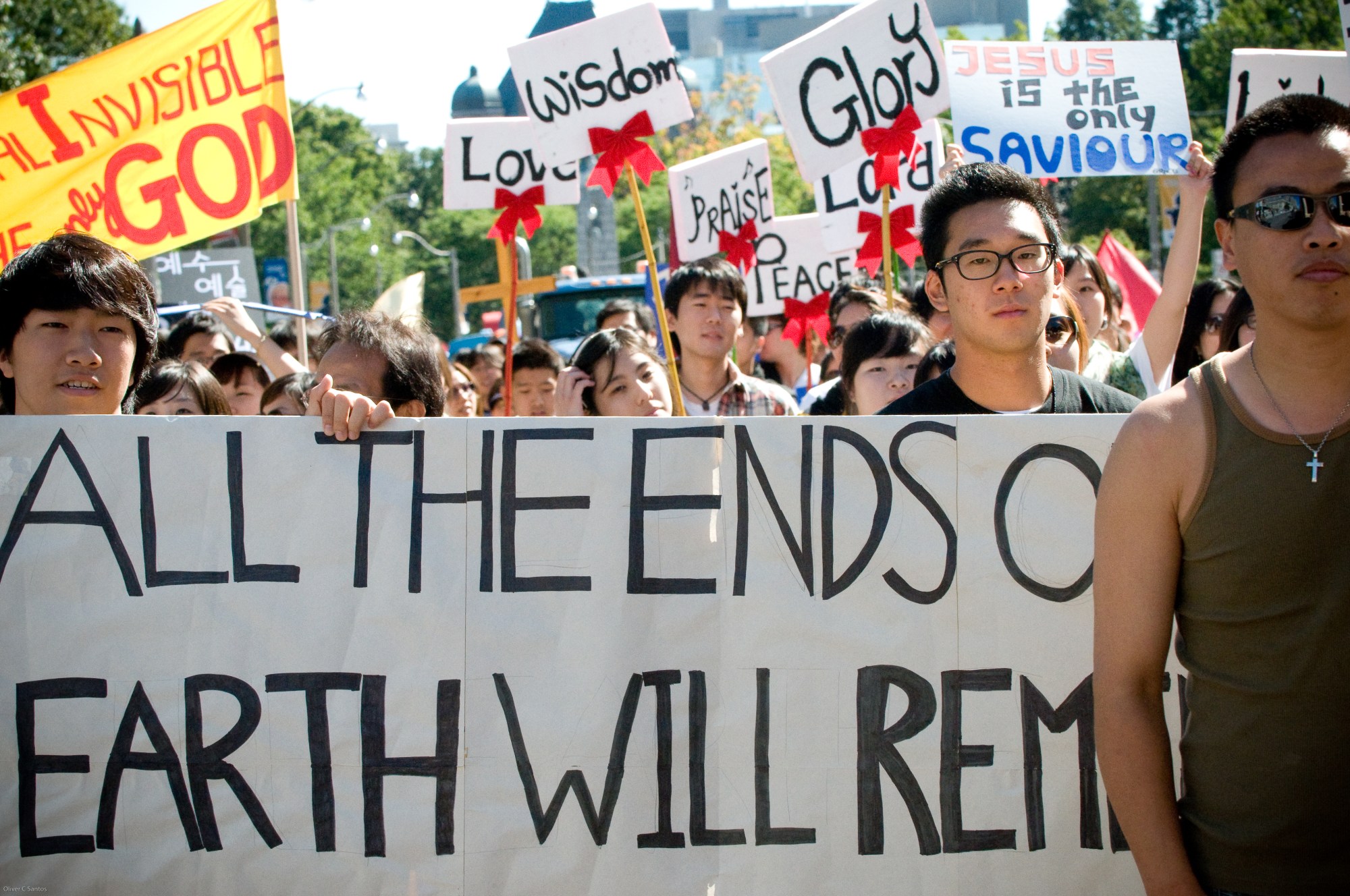 I went to Naparima Girls' High School in San Fernando, Trinidad and Tobago. My school was founded by female Canadian Presbyterian missionaries. Serendipitous the synergy between these three countries in this whole situation, then and now. My alma mater turned out some truly exceptional women and some were gender queer women and all were treated with dignity no matter their sexual orientation or religion or culture. By the way, have you seen the recent apology the Presbyterian Church has made to LGBTQ people? They realized that doing what you intend on doing in Jamaica contributes to a culture of inhumane treatment against a vulnerable group. It does not honour one of the two Great Commandments that Christ gave. ["Love your neighbor as yourself."]

I don't often speak about my personal beliefs, as I believe spirituality is a private thing. I think we should let our actions do the witnessing. But I want to say that one of the reasons that I have allowed spirituality back into my life after such great abuse and betrayal of trust by an anti-LGBTQ religious sect, is because of the LGBTQ Jamaicans I met in Curaçao in 1997 at a conference of the then Caribbean Federation for Lesbians and Gays (C-FLAG). Despite amazing odds, these men possessed generous, deep hearts, brilliant minds and resilience of spirit and it came from something transcendent, ancestral from our shared Motherland, universal and intensely conscious.
Some have had to flee to where you are now to escape persecution. Will you add to that persecution now by sowing seeds of hate or will you sow seeds of tolerance, compassion and peace? I guess we'll see.

Jessica Joseph is a Caribbean LGBTQ rights activist, marketing strategist, voice actor, and blogger for Huffington Post. She lives in Saint Lucia.