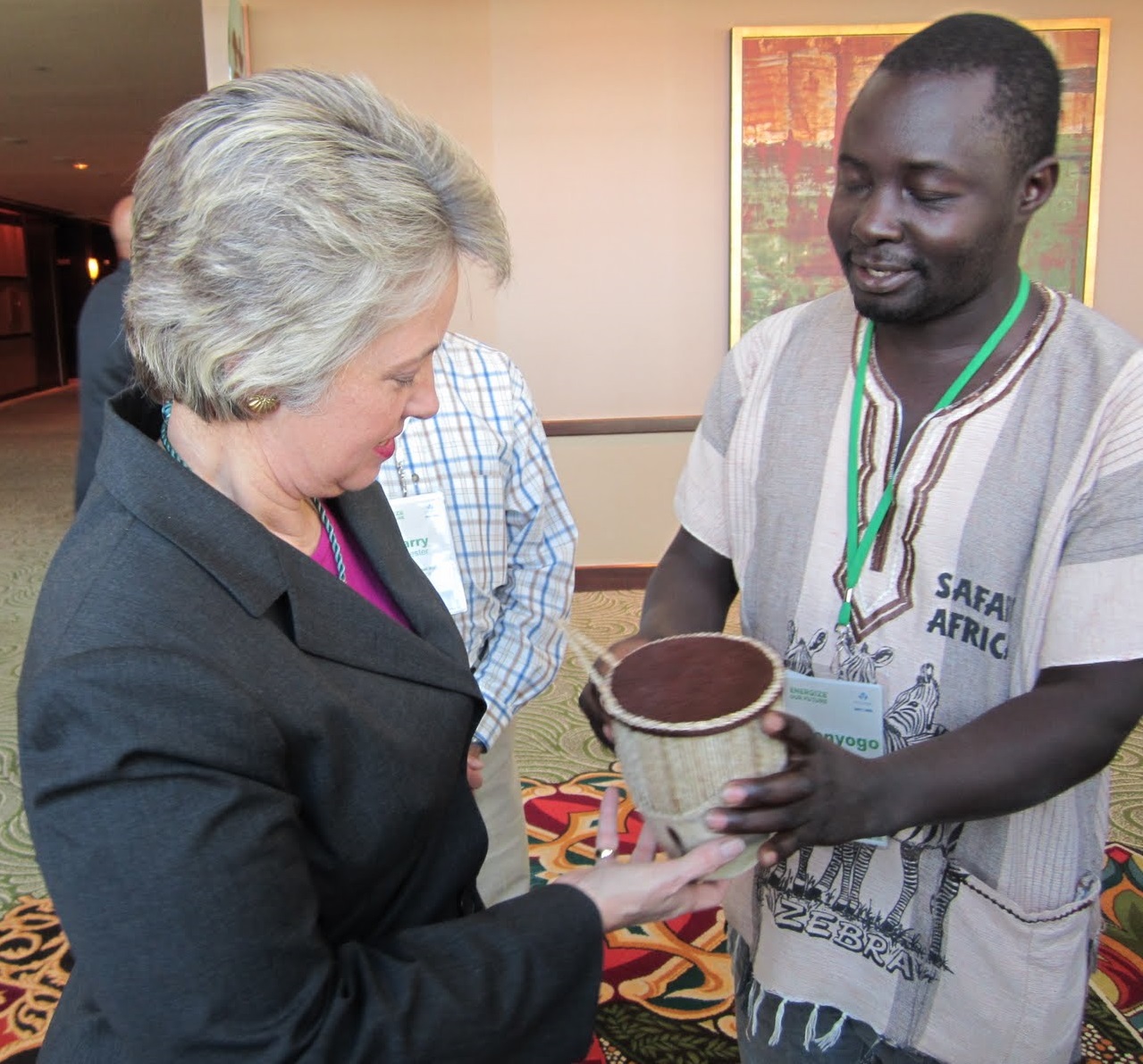 Efforts to increase LGBTI people's and sex workers' involvement in planning Ugandan health services are not going smoothly, reports Ugandan correspondent Kikonyogo Kivumbi.
An election to choose representatives of those key population groups was ruled invalid on Wednesday, Jan. 21. As a result, those groups still have no official representatives on the Ugandan health policy panel known as the Country Coordinating Mechanism (CCM).
A new election is scheduled for Feb. 5.
Representation for LGBTI people and sex workers is important because those groups suffer from a higher rate of HIV infections than the overall population. Among Ugandan men who have sex with men (MSM), the HIV infection rate is an estimated 12 to 33 percent, compared to 7.3 percent for all Ugandans.
Uganda's CCM oversees grants from the Global Fund (the Global Fund to Fight AIDS, Tuberculosis and Malaria), which finances many of Uganda's anti-AIDS efforts.
CCM's exist in every country that applies to the Global Fund for grants for the prevention and treatment of AIDS, tuberculosis and malaria.  These are country-level multi-stakeholder partnerships that develop and submit grant proposals to the Global Fund based on priority needs at the national level. After grant approval, they oversee progress during implementation.
The Global Fund now requires every CCM to include representatives of Key Affected Populations (KAP), because their health needs have often been neglected in many countries, particularly in those, like Uganda, where same-sex intimacy is a criminal offense.
LGBTI groups and individuals had contested the original results of the election of KAP representatives. In response,  Uganda's CCM chairperson, Professor Vinand Nantulya, declared the election invalid.
While chairing a meeting of activists from various KAP constituencies earlier this week, Nantulya cited "obvious flaws" in the selection of Geoffrey Mujisha and Natukunda as KAP representatives.  Notably, they are brother and sister; they are from the same organization, the MARPS Network; and there was no transparent, verifiable and agreed upon mechanism for the election.
He said the "flawed election" was marred by undeclared conflicts of interest, the MARPS Network process of convening a meeting and electing its own staff, and lack of communication, consultation and feedback from KAP representatives and other interested groups.
The Global Fund has clear procedures for selecting country representatives, which include an open and transparent selection process. The Global Fund "requires all CCMs to show evidence of membership of people that are both living with and representing people living with HIV… as well as people from and representing Key Affected Populations, based on epidemiological as well as human rights and gender considerations."
Kivumbi, executive director of the Uganda Health and Science Press Association, said that "for smooth operations of the CCM, new elections will be held on February 5th with a clear, time-bound road map."
A separate meeting on Jan. 21 of the Uganda AIDS Commission (UAC) secretariat "also agreed that LGBTI/MSM and sex workers representation was wanting," he said.
A total of eight KAP sub-constituencies have been identified, with MSM, LGBTI and sex workers included. The Secretariat decided that these groups, working directly with Nantulya, will nominate five representatives each and forward names to the CCM by Jan. 31, Kivumbi said.   The 40 nominees will gather on Feb. 5 and elect the two representatives to the CCM.
Activists from many LGBTI groups in Uganda will be working to develop their own process to choose their delegates who will, in turn, vote in Kampala on Feb. 5.
(The spellings of the names of Geoffrey Mujisha and Shalince Natukunda were corrected on Feb. 8. They were previously identified as Geoffrey Mugisha and Shalince Naturinda.)
Related articles: