The Daily Nation / NationNews.com of Barbados reports: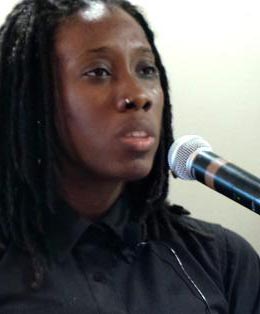 The head of B-GLAD (Barbados Gays and Lesbians Against Discrimination) Donnya Piggott, has been given a prestigious honour by Queen Elizabeth ll.

She was this evening [Jan. 12] named as one of 60 young people from across the Commonwealth, including three others from the Eastern Caribbean, to receive the inaugural Queen's Young Leaders Award.

"I'm elated, happy for this award. What it does is it recognises the cause," 24-year-old Piggott told NationNews.com.

B-GLAD is a fledgling non-governmental organisation involved in advocacy on behalf of gays, lesbians, bi-sexual and transgender people in the Barbadian society.

[Editor's note: Similar coverage in Barbados Today "noted that Piggott 'had to overcome prejudice and personal challenges' when she decided to set up B-GLAD, an advocacy group for sexual minorities."] …

This year's award winners, between ages 18 and 29, are working to support others, raise awareness and inspire change on a variety of different issues including; education, climate change, gender equality, mental health and disability equality.
Under the laws of Barbados, anal intercourse is punishable by life imprisonment; other same-sex relations, criminalized as "serious indecency," are punishable by 10 years in prison.
Strangely, the law's definition of "serious indecency" sounds as though, on paper, Barbados outlaws the most basic of sexual contact by all humans, gay or straight, unless the activity gives no pleasure: " 'serious indecency' is an act, whether natural or unnatural by a person involving the use of the genital organs for the purpose of arousing or gratifying sexual desire."
For more information, read the full articles "Queen's award for Donnya Piggott" on the Daily Nation's website NationNews.com and "Queen's honour" from Barbados Today.
Related articles