By Laurent Balla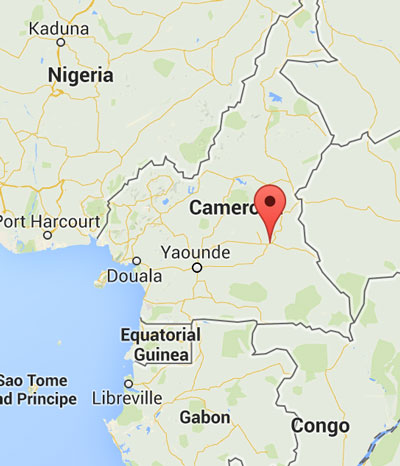 Two LGBT men — one in his late teens, one in his late 30s — need to leave the town of Bertoua in eastern Cameroon after their same-sex affair was made public.
Their problems began when neighbors of Célestin, 38, began spying on him after noticing that he seldom befriended anyone but men. Then, on June 9, the neighbors saw him and Patrick, 19, having sex.
Célestin is a local businessman who sells fresh food at the local market. Patrick attends school.
On finding them making love, the neighbors surrounded the pair and beat them. Célestin's home was vandalized. Police intervened and arrested both men.
They were charged with indecency, public disorder and homosexuality. Under Cameroonian law, homosexual intercourse is punishable by up to five years in prison and, for same-sex intimacy with someone age 16 through 21, up to 10 years in prison.
Under pressure from the police investigator, Patrick admitting having a relationship with Célestin, but the older man denied all charges.
Célestin knew how to deal with the charges — by paying a bribe.
In return for a payment of 300,000 CFA francs (about 460 euros or US$620), the charges were dropped on June 12 and the men were released.
But they still are at risk in Bertoua. They are afraid of going outside. Patrick sleeps at his family's home, but does not eat with them, because they shun him.
The neighbors have threatened to kill them. When they go outside, people have tried to seize them.
Patrick and Célestin hope to move to a city — to Yaoundé or Douala — and build a new future there.
Laurent Balla, the author of this article, interviewed Patrick and Célestin in Bertoua. He is an activist in Douala and a member of ADFEFHO (Association pour la Défense des Homosexuels), SID'ADO (Les Adolescents face au Sida) and COFENHO (Collectif de Familles d'Enfants Homosexuels).
Related articles
Also: