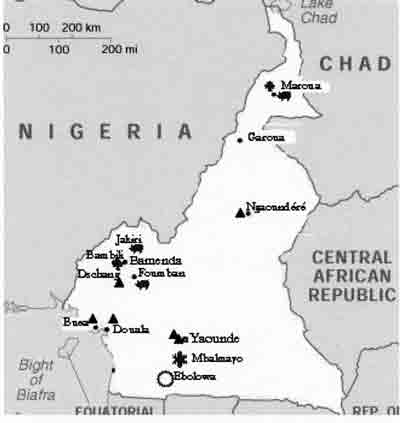 Two lesbians have been arrested and jailed on homosexuality charges in Ebolowa in southern Cameroon, according to the anti-AIDS, pro-human-rights group Camfaids.
According to an earlier radio report, four lesbians had been arrested.
The two jailed lesbians were arrested four months ago, Camfaids said.
At present, reportedly no assistance is being offered to the two defendants, Camfaids said.
Under Cameroonian law, prison sentences of up to five years are supposed to be imposed only for people convicted of specific homosexual activity, but it is often interpreted as justifying imprisonment for people who are suspected of being homosexual.
This blog will report further information as it becomes available.
Related articles