As pro-LGBT-rights protests and anti-LGBT initiatives continue in dozens of countries, here's a sampling of the news and commentary about what's going on. Russia coverage is below. Coming soon, a sampling of coverage of events in Africa, the Caribbean, and about the work of international faith-based activism.

OPPOSITION TO RUSSIA'S ANTI-GAY LAWS

United Nations group seeks repeal of Russia's anti-gay law
The U.N. Committee on the Rights of the Child concluded that the Russian law "against propaganda of homosexuality," despite official statements to the contrary, "encourages stigmatization of and discrimination against LGBTI persons, including children, and children of LGBTI families."  This  "leads to the targeting and ongoing persecution" of the LGBT community, including abuse and violence against underage LGBT activists. The committee urged the Russian government to repeal it because it violated the provisions of the Convention on the Rights of the Child, which Russia has adopted. (An early version of the committee's findings is here.)
AT&T as U.S. Olympic team sponsor blasts Russia's anti-gay law
AT&T, longtime sponsor the U.S. Olympic team issued a statement  condemning Russia's vaguely worded ban on "homosexual propaganda," which underlies the country's repression of LGBT people. AT&T was joined by two other team sponsors, Chobani and DeVry University, but not by any of the sponsors of the Olympic Games overall.
"Russia's law is harmful to LGBT individuals and families, and it's harmful to a diverse society," AT&T said in a blog post.
"As a U.S. company, AT&T is on safer ground than some of the big multinational companies like Coke that sell products in a variety of countries with a wide range of views on LGBT issues," commented Re/code.
Those sponsors, which have remained silent about the Russian law — and as a result have faced some boycott calls — are  Coke,  Dow Chemical, General Electric, Panasonic, Atos, McDonald's, Procter & Gamble, Omega, Samsung Electronics and Visa.
Revised U.S. delegation to Sochi Olympics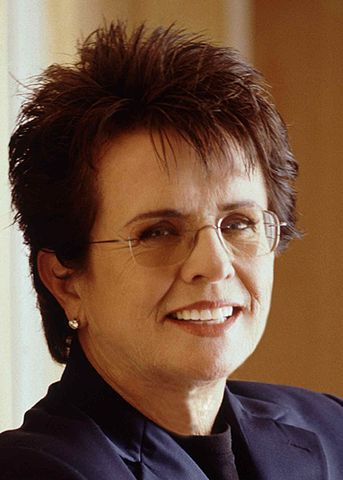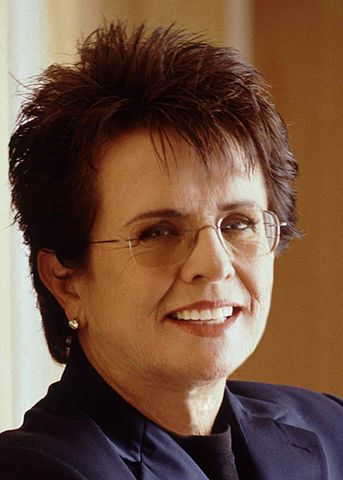 Amid ongoing protests about Russia's anti-gay crackdown, openly gay former tennis star Billie Jean King has dropped out of the U.S. delegation to the Sochi Olympics to take care of her ailing mother in the United States, not for political reasons.
"The White House updated the list of delegates Wednesday morning, and it will still include openly gay former Olympians, Brian Boitano and Caitlin Cahow, along with former Secretary Janet Napolitano, Ambassador Michael McFaul, and Robert Nabors, the assistant to the president and deputy chief of staff for policy." (Advocate.com)
Protests under way

Protests against Russia's anti-gay law were planned for 19 cities in the week before the opening of the Sochi Olympics, including St. Petersburg.  In London, the protest tells McDonalds to "Speak Out At Russian Anti-Gay Laws." The London protest wasn't a huge success: "London's Sochi protest: what a drag," comments Spiked.
The Guardian reports: "More than 200 prominent international authors, including Günter Grass, Salman Rushdie, Margaret Atwood and Jonathan Franzen, have joined forces to denounce the 'chokehold' they say Russia's anti-gay and blasphemy laws place on the freedom of expression, amid a growing swell of protest on the eve of the opening of the Sochi Winter Olympics.
In addition, 50 past and present Olympic athletes urged the International Olympic Committee to uphold Principle 6 of its charter, which forbids discrimination of any kind.
More protests planned
Despite Risks, Sochi Athletes Determined To Protest Russian Antigay Law, Radio Free Europe reports. It states that "a small but determined group of athletes … plan to show their solidarity with Russia's embattled lesbian, gay, bisexual, and transgender (LGBT) community during the Olympics, despite lingering uncertainty over exactly what forms of protest will be tolerated in Sochi."
U.N. Secretary-General decries anti-gay attacks in Russia
Ban Ki-Moon, the United Nations secretary-general, addressed the International Olympic Committee before the opening of the Sochi Olympics to to condemn attacks on the LGBT community in Russia. He did not specifically mention Russia's anti-gay law. The Guardian reported:
"Ban did not refer specifically to Russia's new laws, which ban the promotion of 'non-traditional' sexual relations to under-18s, but his words carry strong symbolic weight.

"Speaking to reporters after his address, Ban, who is due to carry the Olympic torch and meet Putin in Sochi on Thursday [Feb. 6], added: 'I know there has been some controversy over this issue. At the same time I appreciate the assurances of President Putin that there will be no discrimination and that people with different sexual orientation are welcome to compete and enjoy this Olympic Games.' "
Human Rights Watch documents anti-LGBT attacks in Russia
Russia's anti-gay law has led to a spike in organized homophobic attacks, Human Rights Watch reported after interviewing many LGBT Russians "who described a constant barrage of verbal and physical abuse that goes unpunished by the authorities."  See video here.
Related articles