This is a rough translation of an article published last month in the newspaper Estado of Sao Paulo, Brazil, which gives a sense of the degree of public awareness of LGBT rights issues there. The account is generally accurate, though the descriptions of the proposals in Uganda, Nigeria and probably Libya are inexact. The quotes from Erasing 76 Crimes editor Colin Stewart suffer somewhat from being translated from the original English into Portuguese and then back into English:
Anti-gay movement grows in Africa
Economic crisis increases the role of religious groups that attack homosexuality
May 16, 2013
By LAIS CATTASSINI
Estado de S. Paulo
Ethiopian religious groups are pressing the government to pass a law that provides for the death penalty for homosexuals. The persecution of gays has gained legal support and turned into state policy in many African countries.
A proposal similar to Ethiopia's should be voted on soon by the Parliaments of Uganda and Nigeria. In Libya, there are bills banning gay marriage under threat of arrest.
Last year a religious conference in Ethiopia initiated the action of the group United for Life Ethiopia – an entity that fights gays and advocates harsh punishment to those who are caught in acts of "sodomy." The group says that homosexual behavior is an influence of Western culture and therefore should not be accepted in Africa.
Although not yet approved, the proposals indicate the trend of more repression of gays in the continent. "This is a response to greater acceptance of gays in developed countries. Homosexuality has always been part of African culture. What changes now is that, in part inspired by the developed countries, homosexuality is more open," Colin Stewart, activist and editor of the blog Erasing 76 Crimes on countries with laws against homosexuals, told Estado.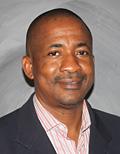 The regional coordinator of the International Commission of Human Rights, Gays and Lesbians, Damian Ugwu, explains that the economic situation of these countries also contributes to increased bias.
"People have become more religious because of the economic situation. Consequently, religion has also become a political force," he said. Ugwu believes it is possible that such bills will be passed. "People are already using the proposal as an excuse to attack homosexuals," he says.
Religious groups, which are not barred from political activity, are responsible for almost all these proposals, while activists face barriers when they seek to defend the rights of LGBT groups.
"In these countries, homosexuals can be arrested for just 'looking gay.' Many die of AIDS and other diseases because they are excluded from the health system, formally and informally," says Stewart.
Organizations report that gays and lesbians are being tortured and persecuted, choosing to leave Ethiopia and other countries of the African Continent and seek help in countries of Europe and the United States.
Related articles