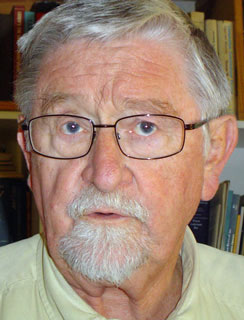 Prof. Reg Austin, the head of the Zimbabwe Human Rights Commission, quit his job on Dec. 28, citing inhibiting laws and lack of resources for the commission to carry out its mandate.
To some, this may appear as just another retrogressive ploy by "detractors" to throw spanners in the works of the Government of National Unity (GNU) formed in 2009, yet for many Zimbabweans who viewed this human rights body as a step in the right direction, this comes as a blow.
This once again exposes the lack of political will by those in positions of authority to uphold human rights. It is mind-boggling to note that, four years down the line, the commission remains under-resourced, while commissioners have their hands tied by restrictive laws making their work unbearable.
This unfortunate event also shows how difficult it is for many private organisations to operate in an inhibiting environment, if the national human rights watchdog itself is under threat. Such irreverent behaviour by the government should be condemned by Zimbabweans committed to the principle of human rights and hoping for free, fair and peaceful elections.
For LGBTI people, their families and allies who have suffered a history of purposeful discrimination by political leaders who have shamelessly encouraged this discrimination,  particularly during election time — when politicians ride on the issue of homosexuality, inciting homophobic violence — this body was expected to provide some form of redress by allowing organisations such as GALZ to channel evidence of human rights abuse to the commission. The commission was expected to provide some retributive justice for those who become targets of political violence because of their perceived sexual orientation or gender identity.
Austin reportedly cited the hurriedly passed Zimbabwe Human Rights Commission (ZHRC) Act and electoral laws as impinging on the commission's work. It is an open secret that the commission would be a feeble body if the operating environment stifles its independence and actions.  Unless and until government treats this matter with the urgency and seriousness it deserves, the commission remains a political gimmick to create an illusion of a democratic institution and of a Zimbabwe that is committed to uphold the rights of its citizens.
In a statement, Zimbabwe Lawyers for Human Rights (ZLHR) said Austin's resignation indicated a major threat to the protection of human rights. They called the resignation an unequivocal statement of condemnation of the current operating framework, particularly the excessive powers of the executive.
"Lack of effective powers and independence of the commission to investigate and take strong action where human rights violations have been brought to its attention and its inability to independently investigate and take strong action in relation to electoral-related violations," the ZLHR said.
As the nation prepares for the upcoming watershed plebiscite, fears of violence have heightened. The current clampdown on activists does not bode well for the fairness of those elections.
For those who experienced the violence which blighted the country in 2008, recent days have brought back memories of horror and terror. They have put the future of human rights in limbo.
— Miles Tanhira
Related articles